GROUP EXERCISE BY THE NUMBERS
1,714

programs available nationwide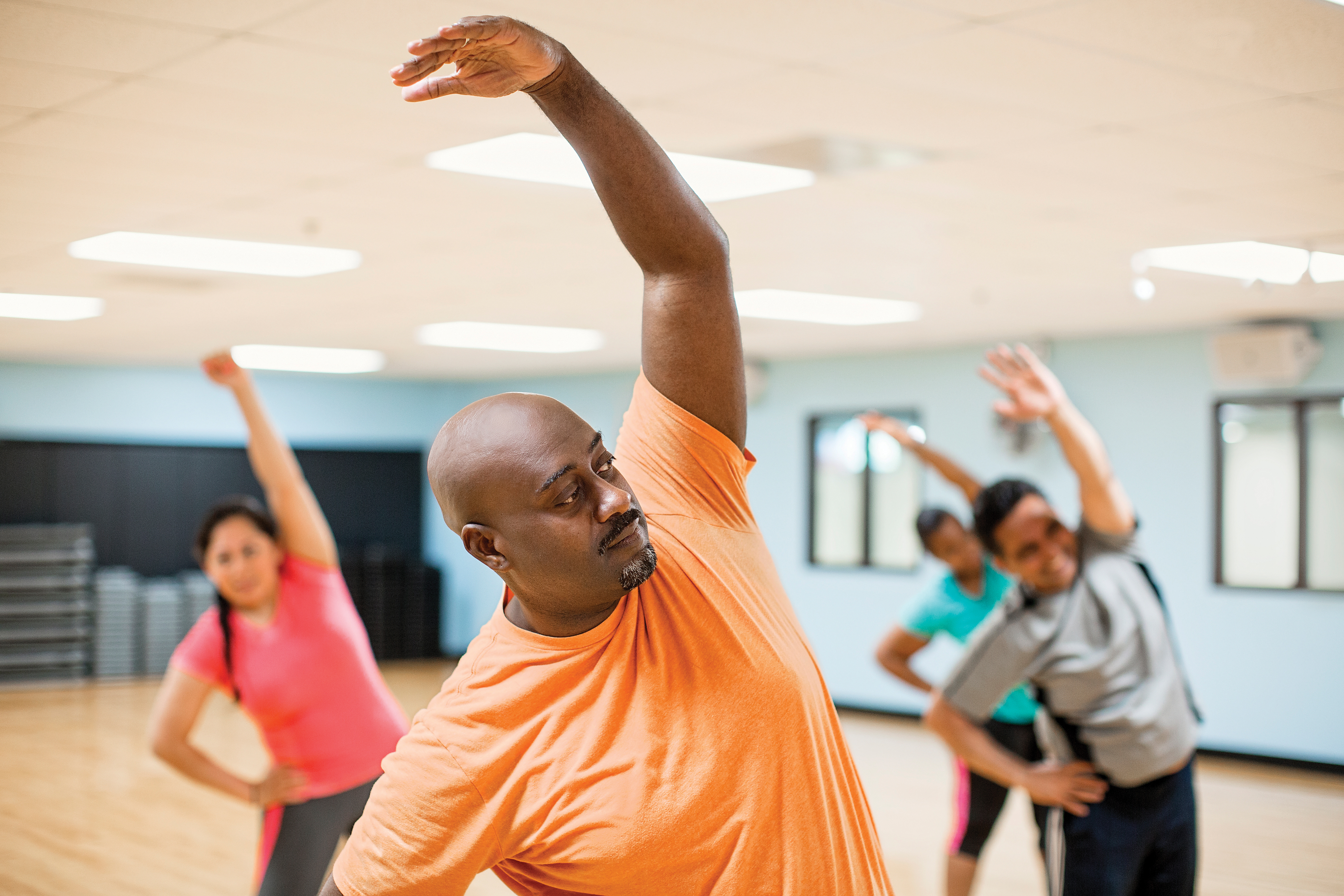 Active Together is a 60-minute workout program that uses simple movements to improve cardiovascular fitness and build strength. With energizing music and supportive coaching, this program is perfect for fitness newcomers.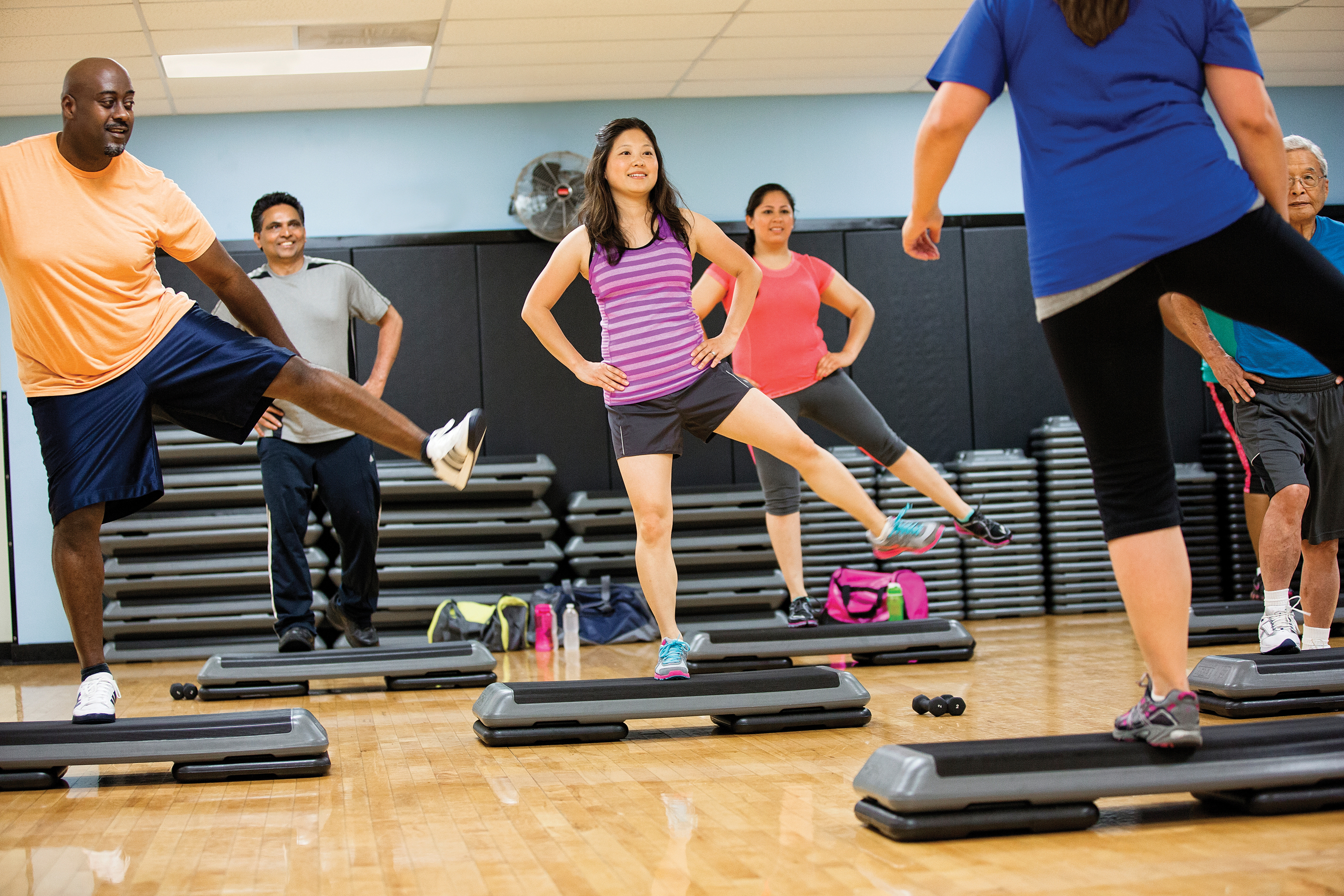 A workout for both body and mind, Balance & Flex Together combines yoga and Pilates with athletic training for 60 minutes of exercise. Perfect for beginners and fitness regulars alike, you'll work on balance, mobility, strength and more.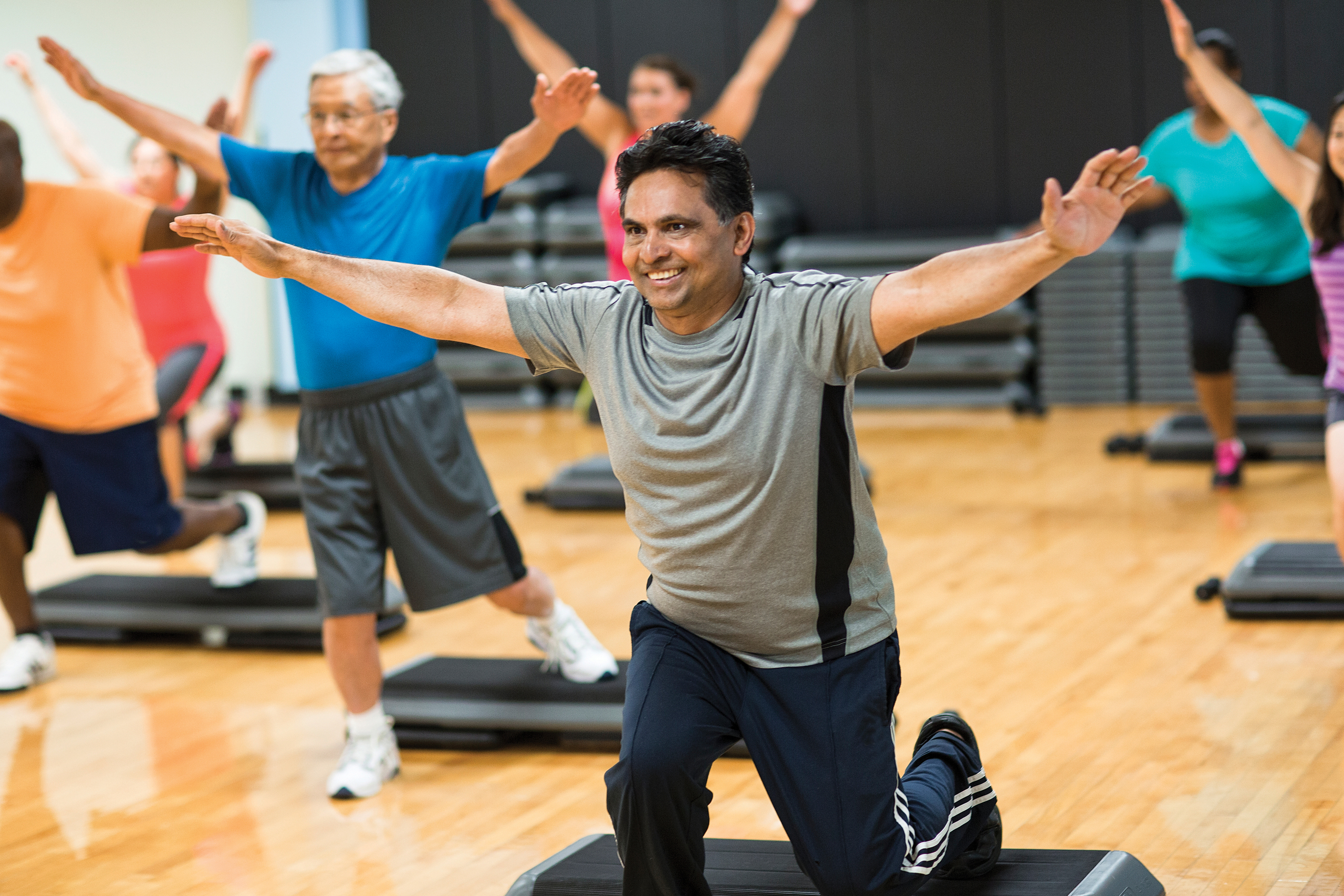 Cardio Step Together is 60 minutes of cardio training designed to improve agility, coordination and overall fitness. With a variety of intensities, participants of all levels can get their hearts pumping in this results-oriented workout.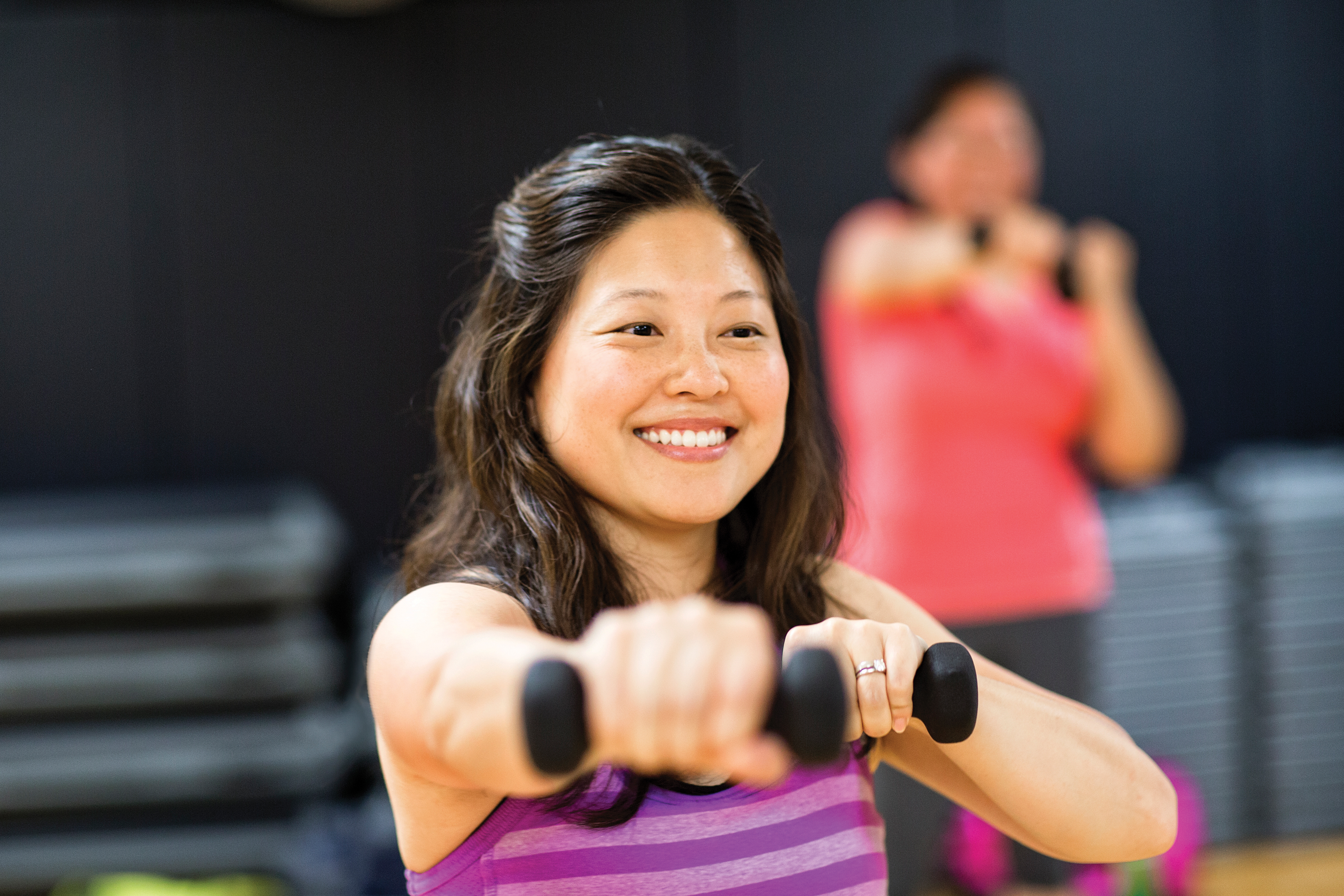 Conditioning Together is a 30-minute, full-body workout that uses both strength and cardio training to build muscle, burn calories and improve agility.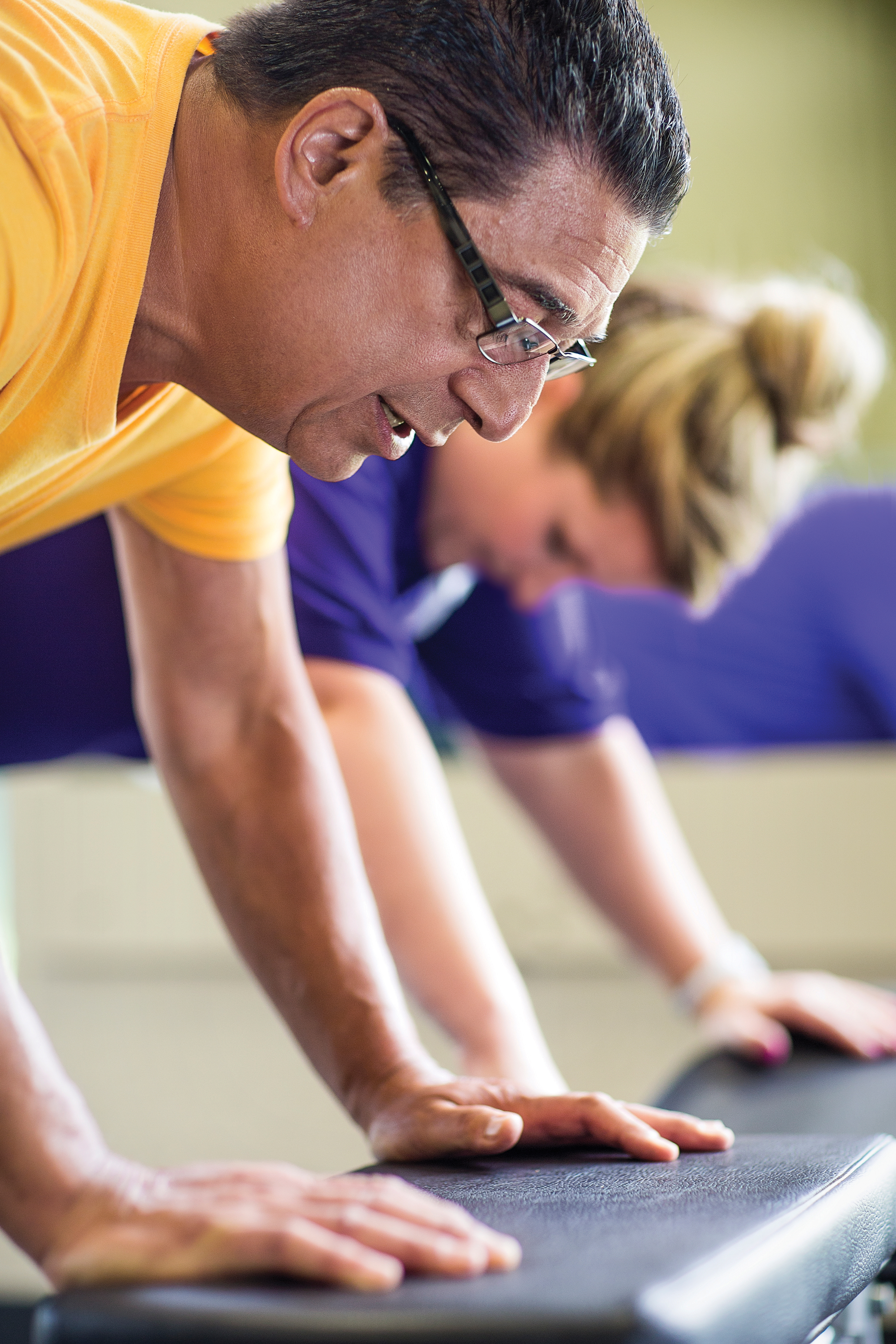 Core Focus Together is 30 minutes of integrated exercises designed to strengthen your core. An action-packed strength training session, you'll use bodyweight and weight plates in a circuit-training approach.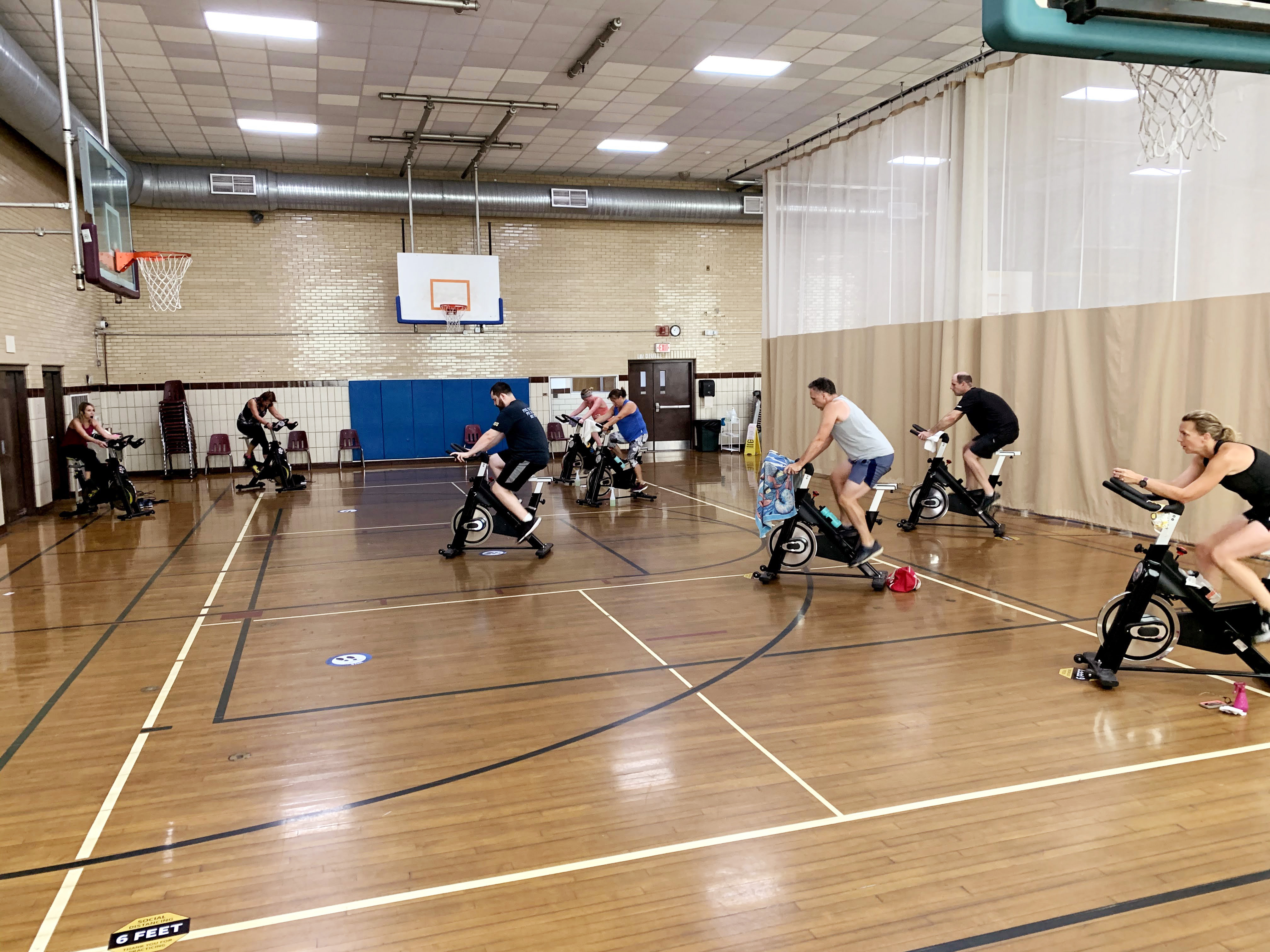 Cycle Together is a 60-minute indoor cycling experience. A great low-impact cardio option, this interval training-style program is perfect for exercisers of all levels.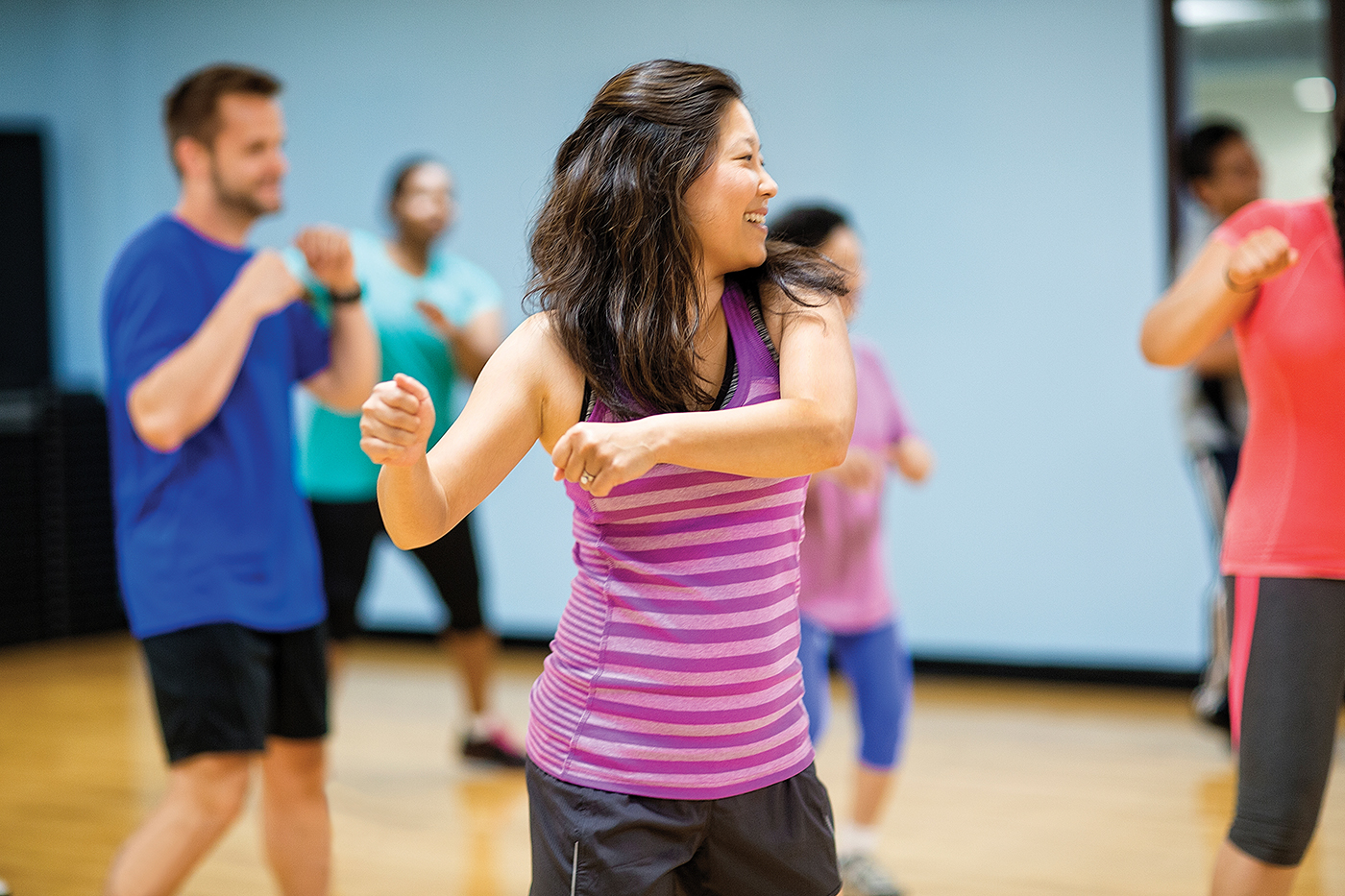 Defend Together is a 60-minute, high-energy cardio workout that borrows movements from mixed martial arts (MMA), kickboxing, karate, functional athletic training and more.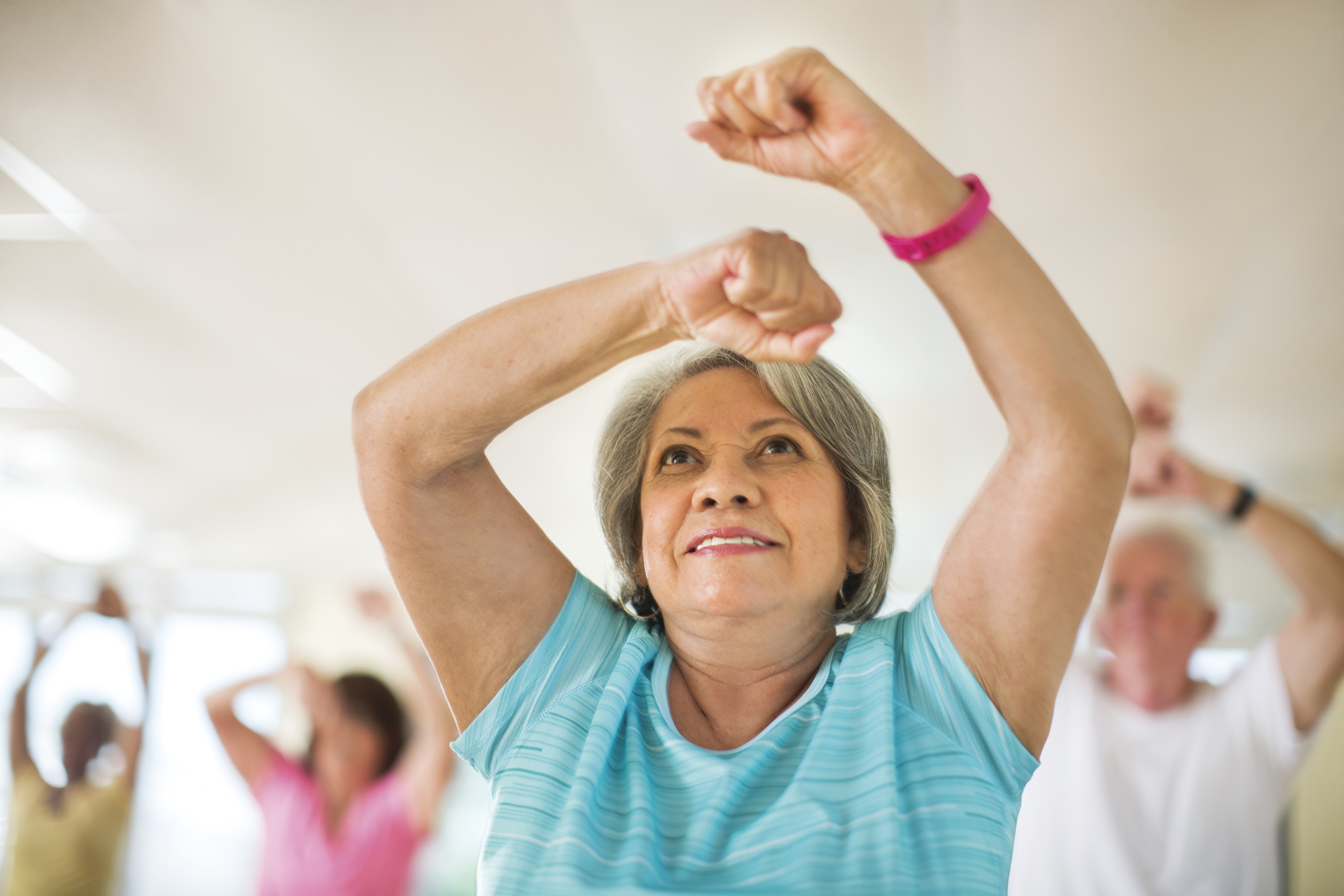 60 minutes of dance fitness, Groove Together is a high-energy cardio experience that combines club, urban and Latin dance styles set to a mix of current hits and all-time dance music favorites. 
Move Together is a 30-minute program designed to improve your overall kinetic health through building confidence with a combination of coaching, motivating music and a supportive group environment.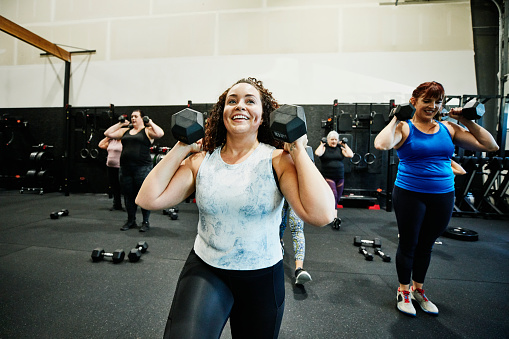 A solid hour of impactful strength training, Strength Train Together combines traditional strength training with functional exercises to work your full body.
Ready to learn more? Search below for YMCAs that offer the YMCA Group Exercise Programs.
Check out how our Group Exercise Programs have positively impacted the everyday lives of these inspiring participants.
Watch more Y stories
Before I Knew It, I Was Doing Marathons.

When Victor had his first son, he knew he had to do something to get back into shape. Not one to shy away from an early morning routine, this member starts each day out at the YMCA of Greater Kansas City – and the results are paying off. This is his Y. His camera. His story.

Group Ex Classes: I'm Doing it For Myself.

Improved strength and mental outlook are just a few of the benefits Tammy experiences along with her friends at Limestone Family YMCA. See why she calls YMCA Group Exercise classes her "daily dose of medicine". This is her Y. Her Camera. Her story.

Martial Arts: Tai Chi Helps Me Keep My Life in Balance.

Bev Waddell is strengthening her core and balancing her step with one of Franklin County YMCA's martial arts programs. See who's in this active older adult's inner circle. This is her Y. Her camera. Her story.

Spin Class: Go Me! Go Me! Go Me!

Here's some advice from Signora Mason who joined a group cycling class at Thelma Lovette YMCA: "If you want it, you gotta push, and keep on." Find out how her determination led to a healthier lifestyle. This is her Y. Her camera. Her story.

Group Exercise Classes: You Can Exercise, Meet People, and Really be Yourself.

Chris didn't know anyone in Everett when he first moved there, so he joined the Everett YMCA and started Group Exercise classes to stay active and to meet people. From circuit training, to yoga, to cycling, he found a variety of classes that he looks forward to week after week. More importantly, he has developed friendships that extend beyond class and the Y. This is his Y. His camera. His story.
Find the Y closest to you and visit their website to learn how to get involved today.
More Health, Well-Being & Fitness Programs
The Y is a place where people of all ages can make connections, improve their health and have fun. Learn more about our programs specifically for older adults here.

This small-group program has helped thousands of people across the country reduce their risk for developing type 2 diabetes.

This program helps to reduce the risk of heart attack and stroke by offering personalized support as participants develop the habit of monitoring their blood pressure.