Why Are Black Youth at Highest Risk for Drowning?
Why are Black Youth at Highest Risk for Drowning?
Every day, there are nearly 10 accidental drownings in the U.S., according to the Centers for Disease Control and Prevention (CDC). That's 3,500 people every year who die in water. Within these numbers is a startling fact: the fatal-drowning rate of Black/African-American children is three times higher than white children.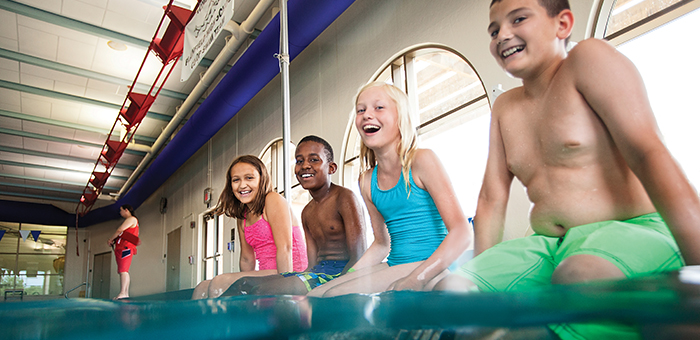 Why?
According to a recent national study conducted at Ys by the USA Swimming Foundation and the University of Memphis:
---
64 percent of Black/African-American children cannot swim
Only 40 percent of Caucasian children cannot swim.
Equally concerning, 87 percent of non-swimmer youth plan to visit a beach or pool at least once during the summer months, and 34 percent plan to go swimming at least ten times.
There are cultural and historical factors that explain why children of color are at a higher risk for drowning:
---
Institutional racism
Increased privatization of swimming lessons and pools, as well as a history of exclusion, set the context for today's low participation rates in swim lessons. A painful legacy of racial segregation and violent strife surrounds the history of municipal swimming pools. This legacy helped to erect high barriers to swimming participation that remain in place today.
 
Myths and stereotypes
A lack of representation in professional swim sports and false beliefs surrounding people of color and swimming have also lead to restricted performance and limited participation.
 
Inherited fear of drowning
The USA Swimming Foundation study shows that if a parent does not know how to swim, there is only a 13 percent chance that their child will learn how to swim. When adult role models fear water or have been negatively impacted by the above experiences, their comfort level with swimming is passed down to younger generations.
Swimming is a life skill, much like riding a bicycle, fishing or building an appreciation for the outdoors. Yet, unlike recreational hobbies, being a strong swimmer is also a life-saving skill that all children should have access to develop.
When a parent doesn't endorse swimming—or actively discourages a child from participating in swimming—this life-threatening cycle continues. It requires intentional effort on the part of swim facilities and youth programs to disrupt the pervasive and persistent narrative in Black/African-American communities that water is dangerous and swim lessons are not accessible.
This belief prevents many parents of color from introducing swim lessons and water safety to their children.
Yet, formal swim lessons have proven to reduce the risk of drowning by 88% among children ages 1-4. While starting young is recommended, it is never too late to learn to swim. Many Ys across the country offer adult swim lessons in addition to youth swim lessons.
In 2011, YMCA of the USA teamed with the CDC to explore and analyze the barriers that Black/African-American families experience with swimming, and to identify opportunities to increase participation and reduce drowning rates in Black/African-American communities. This foundational work continues today with the Y's Safety Around Water program.
The Y is committed to helping all children become strong, confident swimmers and reducing water-related injuries in every community. At the Y, the inability to pay will never prohibit a child from learning how to swim. Contact your local Y to gain access to lessons and learn about affordable payment options.
---
Learn More
Check out Summer Buzz for more go-to tips, tools, hacks, and facts sourced for youth development leaders committed to giving kids and families the BEST SUMMER EVER!
Learn More about Water Safety and Swim