Four Easy Ways to Prevent 'Summer Slide'
Four Easy Ways to Prevent 'Summer Slide' in Education
Summer is a time for fun and relaxation, but it doesn't mean that kids' brains go on vacation.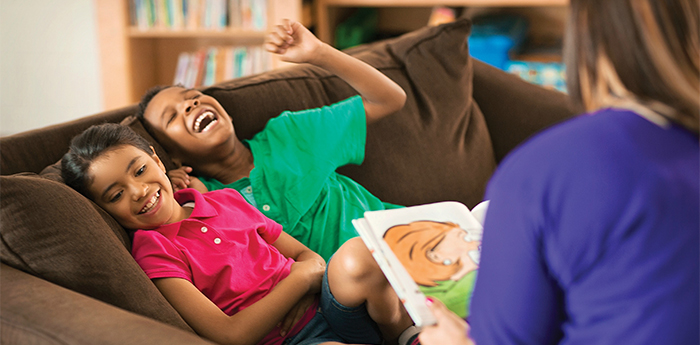 Keeping youth fully engaged throughout June, July and August can prevent what educators refer to as 'summer slide.' This common phenomenon refers to the loss of math and literacy skills when young minds are not engaged outside of school. In fact, youth can lose up to three months of these skills during the summer, which means their back-to-school performance is behind where they ended in the spring.
Summer slide is especially common in low-income communities where access to reading materials is more limited. Organizations from across the country have risen to meet this challenge through the creation of innovative, evidence-based summer learning loss prevention programs that work to eradicate the achievement gap and help all youth have the #BestSummerEver.
As youth development staff and volunteers, we believe that all children have potential and that it is our responsibility to nurture this potential so that all kids, regardless of household income, can achieve success in school and in life. Summer learning loss efforts make us truly responsive to the diverse needs of our community.
---
Don't have a summer learning program at your YMCA or school? That's OK! Here are four great ways to keep kids learning and growing all summer long:
1. Explore Science, Technology, Engineering and Math (STEM):
You don't need a lab coat or a Bunsen burner to implement activities that help to promote critical thinking. Have fun exploring chemistry in the kitchen, take kids on a nature scavenger hunt at a local park or spark learning about polymers by mixing corn starch and water to make oobleck! Always be sure to encourage youth to observe, question, plan and investigate, analyze and communicate findings as they engage in new activities.
2. Read together:
The summer is a great time to enjoy books with summer program participants—and 30 minutes of reading a day goes a long way! Take trips to the local library, or create a reading challenge to see who can log the most minutes of reading and encourage youth to create their own stories as well. 
3. Master mathematics:
Practicing fractions through baking, learning about basic computation through cooperative game playing and creating art projects involving tactile math are just some of the ways to make math magical this summer. Even the youngest children can get involved by playing games that involve patterns and sequences.
4. Become global citizens:
Exploring the amazing diversity of our own communities can lead to a greater understanding and appreciation of a wide variety of cultures. Let kids taste foods and play music from different countries and cultures, or attend a festival celebrating countries youth would like to learn more about.
Combining beloved summer fun with engaging learning keeps youth interested and engaged all summer long, so they return to school in the fall on track and ready to learn more.
Show us summer learning in action! Tweet your pics using #BestSummerEver #CloseTheGap.
---
Looking for more tips and support?
Sara Cole is the senior vice president of program development and innovation at YMCA of Greater Rochester and serves as an achievement gap fellow for YMCA of the USA.