Free STEM Activities for Campers Ages 3-8
Free STEM Activities for Kids Campers Ages 3-8
While limiting screen time is recommended for young children, online educational media can be a great way to get school-age kids excited about STEM. And now, PBS Kids is offering free, supplementary curricula for educators and camp counselors to get kids off the couch this summer. The best part: no teaching or science background required for camp staff who are ready to get started!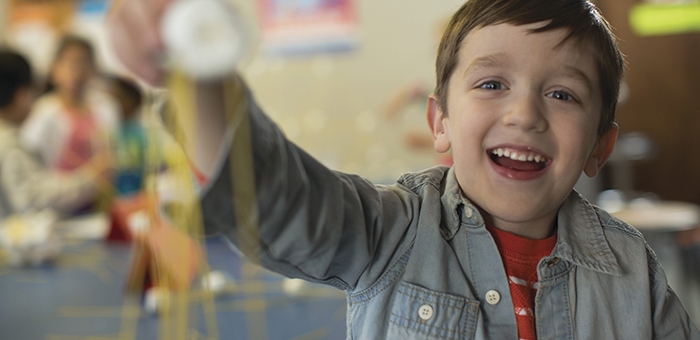 Here is a quick guide to accessing free STEM resources for campers of all ages:
AGES 3-5
Explore Color, Plants, Water and More!
PEEP and the Big Wide World is an animated series that inspired six preschool-friendly STEM units that explore: color, plants, ramps, shadows, sound and water. The full course for each unit runs three weeks, making it a valuable tool for summer camp, though standalone activities are also explained step-by-step.
Check out PEEP's Anywhere Activities page to search for more STEM projects by topic or location.
AGES 6-9
What's That Smell?!
Plum Landing, a show about an intergalactic space traveler from Planet Blorb, offers the "What's in Your World?" activity, a one-hour program where kids explore biodiversity in their neighborhoods. Using a bingo scavenger hunt format, elementary-age campers learn about the different types of things living in any given place.

Ideal for summer camp, Plum Landing's Camp Pathways activities help counselors lead outdoor exploration over five three-hour sessions. Aligned with the Next Generation Science Standards, kids are given a broad view of several eco-systems through the use of videos, games and hands-on activities. Counselors can also access simple STEM conversation starters that can be used at any time over the summer.
AGES 8+
Design Squad STEM Activities
Design Squad Global, an award-winning series dedicated to getting kids excited about engineering, offers dozens of STEM-based hands-on programs. Activities, which are split into categories like electricity, sports, structures and music, including building a solar hot water heater and building a table out of paper that can withstand a heavy weight. Can school-age campers really be engineers? You bet.
FTC Disclaimer: This post is not sponsored.