George Williams founded the YMCA in 1844
London
1844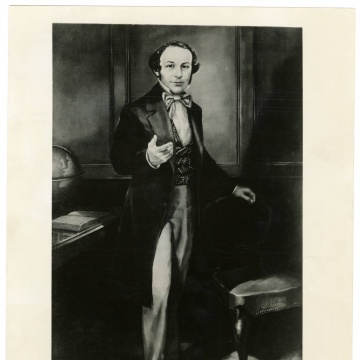 In 1844, industrialized London was a place of great turmoil and despair. For the young men who migrated to the city from rural areas to find jobs, London offered a bleak landscape of tenement housing and dangerous influences.
Twenty-two-year-old George Williams, a farmer-turned-department store worker, was troubled by what he saw. He joined 11 friends to organize the first Young Men's Christian Association (YMCA), a refuge for young men seeking escape from the hazards of life on the streets. The organization's drive to meet social need in the community was compelling, and its openness to members crossed the rigid lines separating English social classes.
Years later, retired Boston sea captain Thomas Valentine Sullivan, working as a marine missionary, noticed a similar need to create a safe "home away from home" for sailors and merchants. Inspired by the stories of the Y in England, he led the formation of the first U.S. YMCA at the Old South Church in Boston on December 29, 1851.
First African American YMCA
Washington D.C.
1853
In 1853 in Washington, D.C., the first YMCA for African Americans was founded by Anthony Bowen, a freed slave.
First Student YMCA
Lebanon, Tennessee
1856
The first "Student YMCA" was started in 1856 at Cumberland University in Lebanon, Tennessee. Dedicated to the leadership development of college students, student Ys remain active on the campuses of major universities, such as the University of Illinois.
First-Known English as a Second Language (ESL) Class in the U.S.
Cincinnati
1856
Welcoming immigrants has always been an important part of our work at the YMCA. In 1856, the nation's first-known English as a Second Language (ESL) class was held for German immigrants at the Cincinnati YMCA.
First YMCA Housing Programs
Chicago
1860s
YMCA housing was started in the 1860s to give young men moving from rural areas safe and affordable lodging in the city. Facilities included gyms, auditoriums and hotel-like rooms. Chicago's Farwell Hall, the first known YMCA dormitory, was completed in 1867. Between 1922 and 1940, YMCA accommodations grew from approximately 55,000 rooms to over 100,000 – more than any hotel chain at the time. Among those who stayed at YMCA residences: journalists Andy Rooney and Dan Rather, civil rights leaders Malcolm X and Dr. Martin Luther King Jr., novelist Jack Kerouac and U.S. Ambassador Andrew Young.
Abraham Lincoln Calls for Volunteers During American Civil War
1861
In 1861, a conference with President Abraham Lincoln led to the full-scale recruitment of YMCA volunteers. Eventually growing to 5,000 in number, volunteer members of the U.S. Christian Commission served as surgeons, nurses and chaplains during the American Civil War, distributing medial supplies, food and clothing, and teaching soldiers to read and write.
YMCAs with Gymnasiums Coin the Term "Body-Building"
Boston
1869 - 1881
The first YMCA buildings constructed with gymnasiums opened in 1869. In 1881, Boston YMCA staffer Robert J. Roberts coined the term "body building" and developed exercise classes that were a precursor to today's fitness workouts.
First Railroad YMCA
Cleveland
1872
In 1872, the first Railroad YMCA was organized in Cleveland as a partnership between the YMCA and railroad companies to provide wholesome overnight lodging and meeting space for railroad workers.
First YMCAs Serving Asian Communities are Established
San Francisco
1875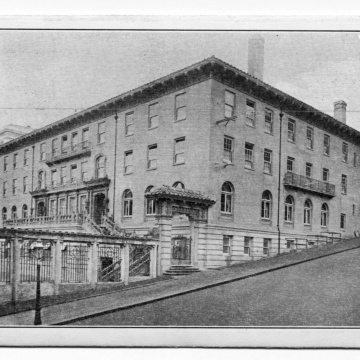 In San Francisco, YMCAs serving Asian communities were established in 1875 to serve the city's expanding Chinese population, followed by the establishment of the first Japanese YMCA in 1917.
First YMCAs Serving Native Americans are Established
Flandreau, South Dakota
1879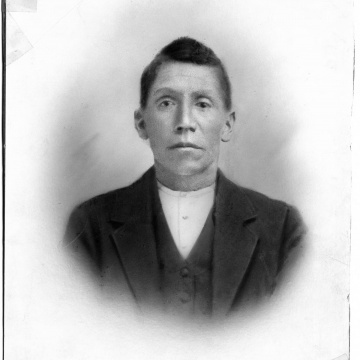 The first YMCA serving U.S. Native American was founded in 1879 by Thomas Wakeman, a Dakota Indian, in Flandreau, South Dakota.
First American Summer Camp is Founded
Orange Lake, New York
1885
Camping became a cornerstone of YMCA programming in 1885 when the YMCA opened America's first known summer camp, Camp Dudley at Orange Lake, New York. The longest continually operating camp, its aim was to provide children with a positive developmental experience that encouraged friendship, confidence and self-reliance.
Hi-Y Service Clubs Established
Chapman, Kansas
1889
The first Hi-Y club for high school boys was started at the Chapman, Kansas YMCA in 1889. Designed to promote Christian character through sportsmanship, speech and scholastic achievement, the service clubs ultimately became the "four fronts" program—Hi-Y, Jr. Hi-Y, Tri Hi-Y and Gra-Y—and served young people of all ages.
YMCA World Service Founded
1889
Founded in 1889, YMCA of the USA's World Service Campaign raises awareness of and financial support for the powerful work of YMCAs around the world. Each year, the campaign raises approximately $1.5 million to fund programs designed to empower young people and adults with the resources to create a better future for themselves and their families.
YMCA Teacher Invents Basketball
Springfield, Massachusetts
1891
In December 1891, Dr. Luther Gulick, director of the International YMCA Training School in Springfield, Massachusetts, gave physical education teacher James Naismith two weeks to come up with an indoor winter game to challenge a class of future Y directors. Naismith hung peach baskets to the bottom of a second-level running track and taught the men his new game: basketball. Today, basketball is second only to soccer as the most popular sport in the world.
YMCA Instructor Invents Volleyball
Springfield, Massachusetts
1890s
In the 1890s, YMCA instructor William Morgan considered basketball too strenuous for businessmen, so he blended elements of the game with tennis and handball and called his invention "mintonette." In 1896, at the International YMCA Training School in Springfield, Massachusetts, the name "volley ball" was first used to describe the back-and-forth manner in which the ball flew over the net. Today, more than 46 million Americans play volleyball.
YMCA Starts Higher Education and Vocational Classes
Boston
1893
Early YMCAs created a number of programs to bring higher education to working-class Americans. In 1893, the Boston YMCA began offering larger-scale liberal arts and vocational courses. By 1950, the Y operated 20 colleges in cities across the country, and many of these YMCA-founded schools became freestanding institutions of higher learning.