Young People Are Talking About Mental Health.
We Should Listen.
Last month, the Y hosted a virtual panel with five incredible young adults who shared their experiences navigating mental health. They covered everything from strategies they lean on when they're feeling down to how they'd like to see schools and organizations show up in the mental health space.  
We hosted the event with our partner The Joy Labs because at the Y, we believe having honest conversations like these is essential to normalizing the fact that we all have mental health--it's how we think, feel and act.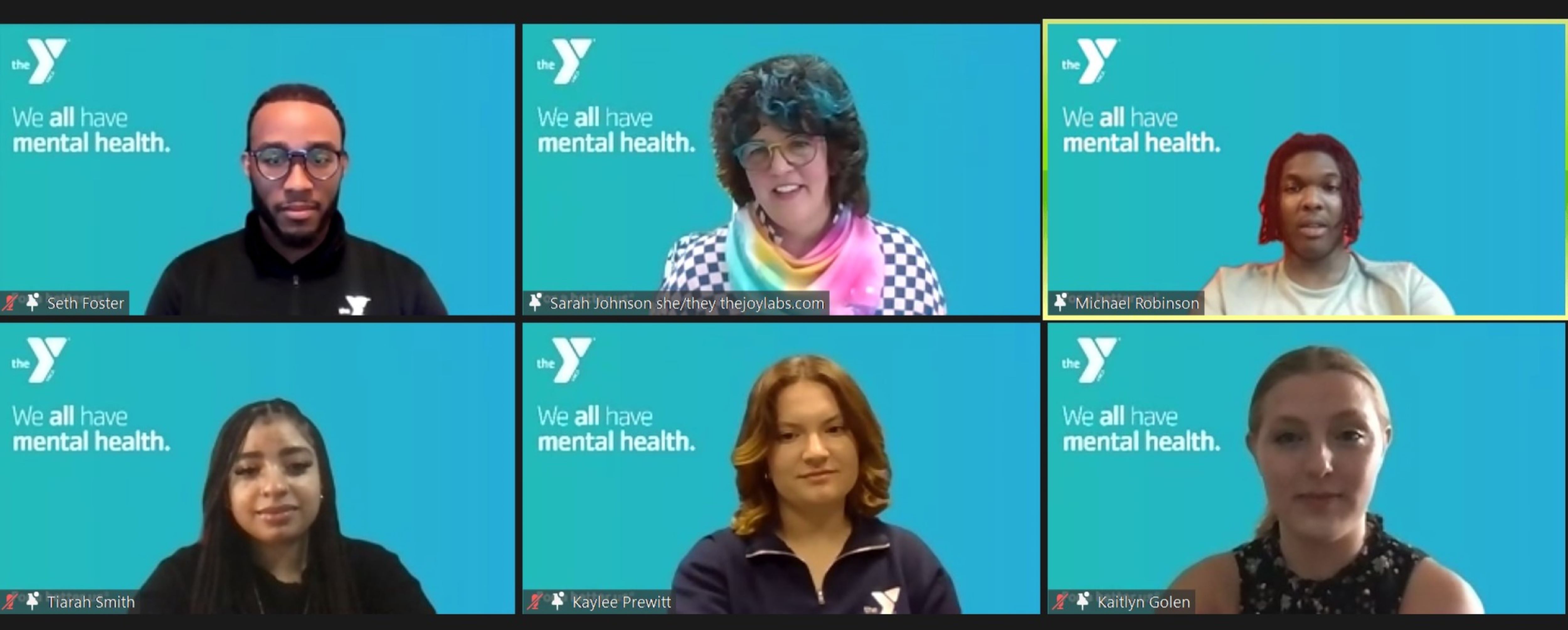 Young people today understand this better than any previous generation, and the rest of us stand to learn a lot from them and their approach to caring for their own mental health and the mental health of those around them. 
Why They're Talking About It  
The past few years have been challenging for most of us, and especially for young people. The combination of pandemic trauma, remote learning and social distancing, and social unrest and polarization has led to more stress and isolation and less social development. Isolation and loneliness are so detrimental to our mental health that the U.S. Surgeon General recently released an advisory stating they have become a "major public health concern."   
For too long and for too many, mental health has been equated with mental illness, which relegated any talk of it to clinical settings. In reality, though, we all have a role to play in supporting the mental well-being of those around us.  
Many young people are dealing with this laundry list of challenges, in part, by acknowledging and nurturing their mental well-being. They are being vulnerable and honest about their experiences, listening to one another with compassion and intentionally building supportive relationships where talking about their mental state is the norm.  
They are changing how we talk about mental health and creating an open atmosphere of encouragement, acceptance and empathy. #Mentalhealth has more than 78.7 billion views on TikTok, and some of today's biggest Gen Z stars talk about their mental health regularly in a way that few others have done before them.  
Fostering a New Kind of Conversation  

The recent panel was a perfect example of why we need young people at our decision-making tables. The Gen Z speakers shared wisdom, fresh perspectives and sound advice. They offered empathy and encouragement for peers who may feel hesitant to talk about their mental health, and they made recommendations for what schools, workplaces and organizations can do to support the mental well-being of young people. 
Take Seth Foster, for example. As a member of Gen Z and a Regional Youth Development Director at the YMCA of South Hampton Roads in Virginia, he is fostering a work environment where team members feel welcome to talk about how they're feeling so that they are comfortable bringing their whole selves to their work. "I got rid of the saying, 'Leave your feelings at the door,'" he explained. "That's not going to work for me. I want my team members to be able to have that conversation, make people feel seen, and talk about it."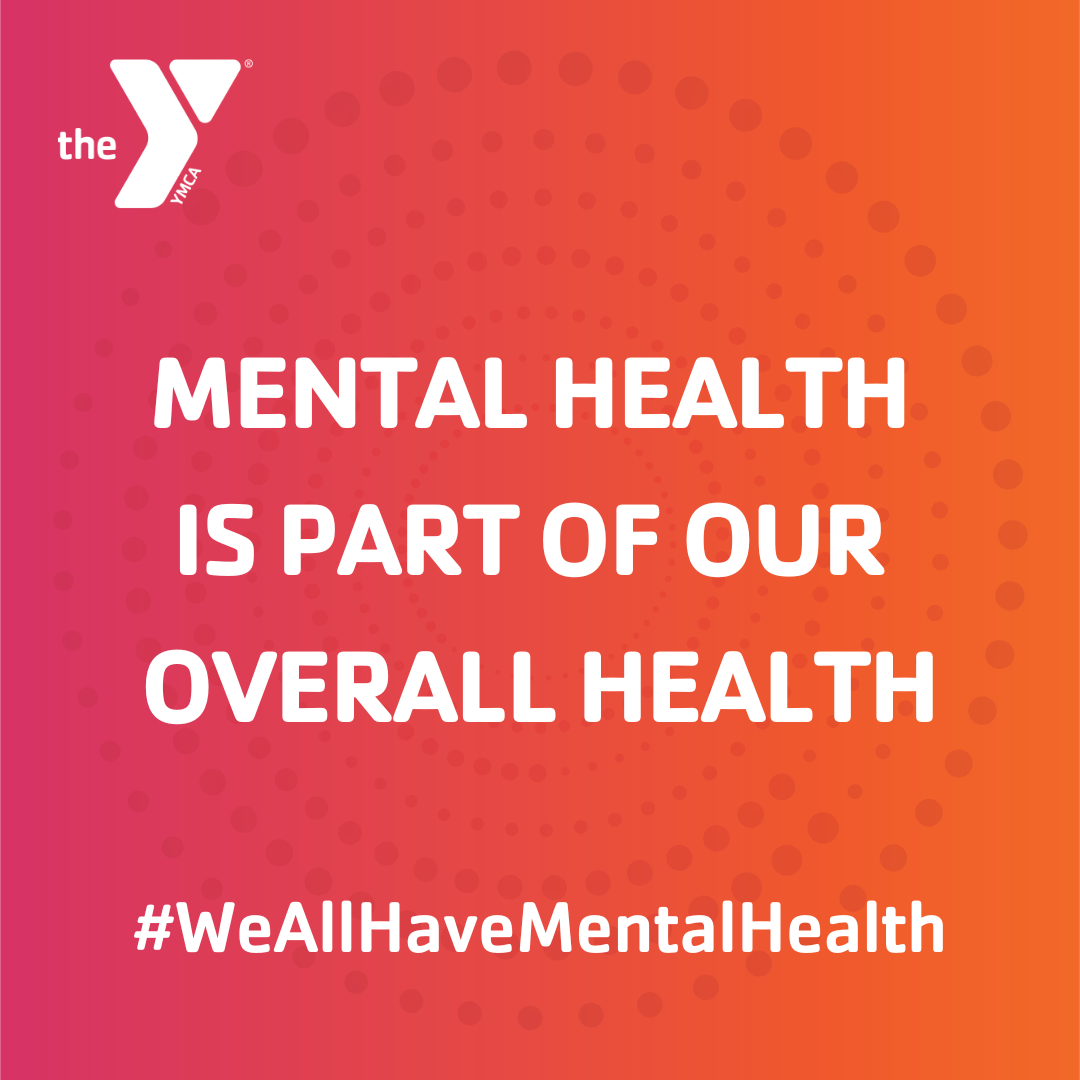 This sentiment is helping more people to shift how they define mental health. For too long and for too many, mental health has been equated with mental illness, which relegated any talk of it to clinical settings. In reality, though, we all have a role to play in supporting the mental well-being of those around us. 
A Community Approach to Mental Health 
In the Y, we take a community care approach to mental health that offers informal support by encouraging healthy behaviors, fostering connections and providing safe spaces. We focus on mental health promotion and prevention efforts, as well as healing and recovery. This involves encouraging positive self-care practices, engaging in empathetic, genuine conversations and helping individuals develop coping skills and resilience. It's a model intended to complement clinical mental health support, and we also teach our teams how to recognize signs that someone may be struggling and connect individuals to primary and specialty support when needed.  
Many of the practices we're adopting in the Y were reflected in the panelists' description of their interactions with their friends, families and community. They are investing in their own mental health, and they are supporting the mental health of those around them. And they're doing it by seeking out community for themselves and fostering community for others. 
Tiarah Smith, another panel participant, shared the Y's impact on her own mental health. "It's nice to have a community to support you," she said. "If you reach out, there are always people that are willing to help, willing to listen."  
I'd encourage you to watch the recording of the panel discussion. Like me, I expect you'll take away some new insights about mental health and a sense of optimism knowing that these young leaders are shaping our future.