Workforce Gender Equity Begins With Affordable, High-Quality Child Care
As a mother and the first woman to lead YMCA of the USA, access to affordable, quality child care is an issue especially close to my heart. When my children were growing up, one of the greatest stressors in my life was finding quality care for them while my husband and I worked.
Access to affordable child care has been a problem in this country for a long time, and today it seems to be reaching a breaking point. We know that so many parents – mostly women – left the workforce to care for their children during the pandemic, and many have struggled to return.
This trend threatens to slow the progress women have made in recent decades. Not only do we now account for more than half of the college-educated workforce, but for the first time, women are leading 10 percent of Fortune 500 companies.
During Women's History Month, I want to celebrate the steps society has taken toward narrowing the gender gap in the workforce. But I also want to recognize that there is a lot more work to be done, and that increasing access to affordable, high-quality services is essential if we are to continue narrowing the gap.
A (brief) history of child care at the YMCA
Most people today know the Y as a youth development organization, serving nearly 5 million kids and teens a year through our programs, including afterschool, early care and education, overnight and day camp, youth sports and more.
YMCAs have developed and evolved these programs over time, always in response to the specific needs of their communities. For example, YMCA preschool programs emerged during World War II and were a vital part of the nation's support for the millions of women who were entering the workforce because of the war.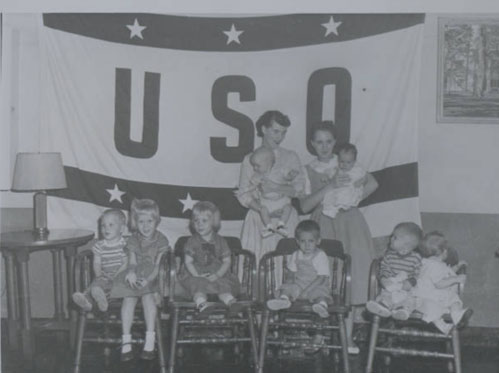 When women's participation in the workforce steadily increased between 1960 and 1980, so did the demand for affordable, accessible child care. Recognizing this growing need, YMCAs launched formal child care programs in the 1970s.
Today, this responsiveness remains central to who we are as an organization. When COVID-19 forced school and daycare closures across the country, more than 1,000 YMCAs quickly began offering emergency child care services for essential workers and first responders. While they were leaving their homes every day to care for our country during a time of crisis, they at least had some peace of mind knowing that their kids were being cared for and kept safe.
The Y stands ready to partner with families and communities to offer some relief.
Addressing the child care crisis together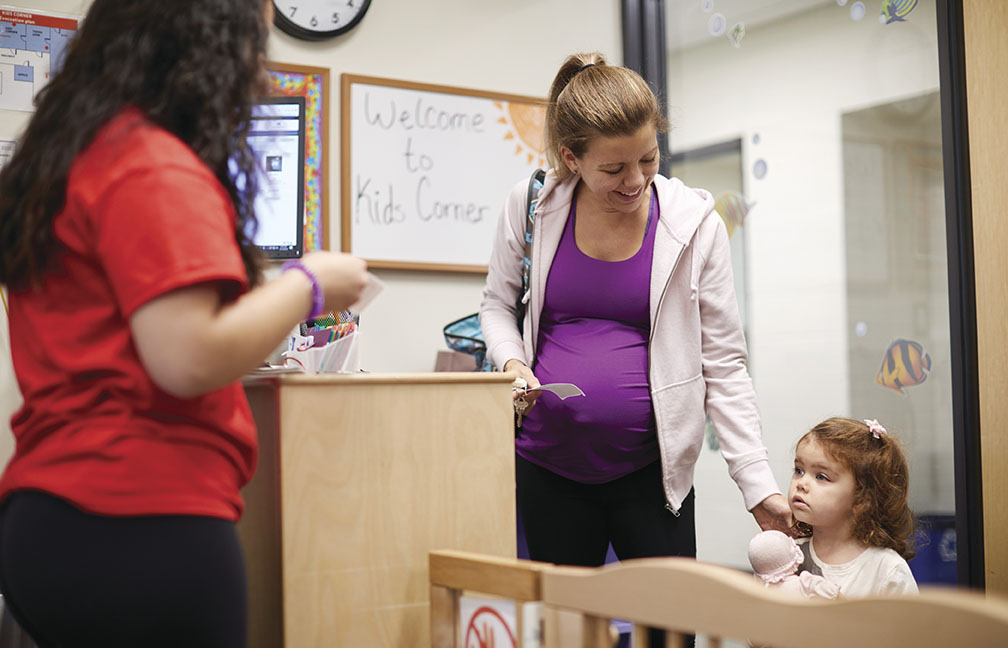 While our country has mostly moved past the crisis phase of the pandemic, the pressure it put on the child care system and the families who rely on it remains. Not only do more than half of Americans live in areas where child care is scarce, the cost can be high, ranging between 8 to 19 percent of a median family's income per child.
These trends continue to drive working mothers from the workforce and challenge their efforts to return. The situation is especially dire for Black and Latina women who are more likely to work in jobs with less flexibility and face more significant disruptions in their child care options.
Yet, when families have access to affordable, high-quality child care, not only are women better able to pursue their career aspirations, but families also gain more financial stability, our economy benefits from a more diverse workforce, and our kids experience healthy youth development journeys.
To address this persistent issue and provide a supportive environment for all, we must do more as a society to support working mothers and their families. The Y stands ready to partner with families and communities to offer some relief. We are calling on Congress to provide the highest possible funding for the Child Care and Development Block Grant, 21st Century Community Learning Centers, and Head Start/Early Head Start. These programs make affordable child care possible in communities across the country and are essential to improving youth outcomes and supporting working parents. 
The theme of International Women's Day on March 8 this year is Embrace Equity. Consider honoring the day, and Women's History Month throughout March, by calling your members of Congress and encouraging them to champion these and all programs that support affordable, accessible child care.
No woman should have to sacrifice her career because of child care.