Quick Tips for Welcoming ALL Campers
Quick Tips for Welcoming All Campers
Attending camp for the first time can be intimidating for any new camper, but coming from a newcomer or immigrant community can present additional challenges to fitting in. However, camp counselors have a great opportunity to help make all campers feel welcome.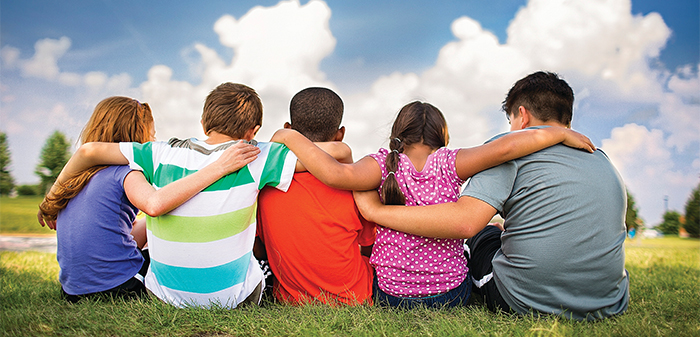 Here are a few quick tips:
1. Make Camp Culture More Visible
Some aspects of overnight camp are unique to the United States, so campers from newcomer and immigrant communities may not be familiar with the customs, traditions and "norms" of camp. Encourage staff to make the culture of camp more visible through signage and conversation so both campers and their families can feel welcome and included.
2. Do Your Homework
If you learn that you will have a camper or campers from newcomer and immigrant communities, spend time learning about their countries of national origin. Consider ways camp can integrate cultural norms, traditions or customs in an appropriate and sensitive manner. For example, being mindful of dietary restrictions, faith traditions, gestures, cultural dress or greetings as you develop the camp day agenda and activities can really help make campers and their families feel comfortable.
3. Create a Welcoming Environment
Finding space to display national flags or incorporating the translation of simple words such as "hello" or "welcome" in signage and printed collateral are simple ways to help new community members feel welcome. Playing music or trying new games from that camper's country of national origin can also go a long way to being inclusive.
4. Get Staff Involved
Encourage all staff to share and celebrate diverse cultural self-identities, knowledge and perspectives and create safe, welcoming and cohesive spaces for all. If you have international camp counselors, ask them to brainstorm creative ways to create inclusive events, activities and agendas.
5. Provide Space to Share
Discover ways campers can celebrate and lift up their cultural identities. Allowing youth to reflect or share can be a fun learning experience for everyone at camp. However, be aware that some campers may have a limited understanding of their family history or their family's immigration experience may be challenging or painful to share. Always encourage the group to share to a degree that they are comfortable.
---
Looking for more tips and support?
Have a question about implementing best practices in diversity, inclusion and global engagement? Email [email protected].