Books to Teach Empathy & Kindness at Every Age
The Y's commitment to diversity and inclusion means our doors are open to everyone. Fostering tolerance and welcoming all are central to our organizational values. Afterschool and summer staff can share these values with children and teens in our programs by incorporating books that teach empathy and kindness. As youth work to develop literacy skills over summer and throughout the school year, Y staff can be mindful to select books that teach powerful lessons.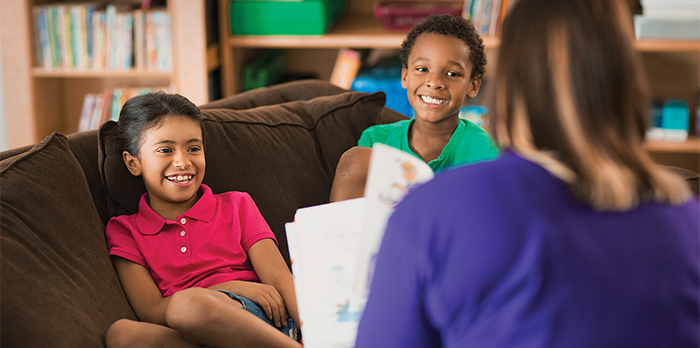 Here are my top four picks for grades kindergarten through 12:
READING LEVEL: K-2
A Chair for My Mother by Vera B. Williams After their home is destroyed by a fire, Rosa, her mother and grandmother save their coins to buy a really comfortable chair for all to enjoy.
READING LEVEL: 3-6
Flora and Ulysses: The Illuminated Adventures by Kate DiCamillo Self-proclaimed cynic, Flora, spends her time reading comic books and struggling to understand her parents' recent divorce. She is jolted into action when the neighbor runs over a squirrel with a vacuum cleaner.
READING LEVEL: 4-7
George by Alex Gino When people look at George, they see a boy. But George knows she's a girl. George thinks she'll have to keep this a secret forever until her teacher announces the title of the class play. This book is the candid and heartwarming story of a transgender girl and the support of her friends.
READING LEVEL: 8-12
Sorta Like a Rock Star by Matthew Quick Amber Appleton lives in a bus ever since her mom's boyfriend kicked them out. A self-proclaimed optimist, Amber focuses on bettering the lives of her alcoholic mother and her quirky circle of friends, including a glass-ceiling-breaking single mother raising a son diagnosed with autism; Father Chee and The Korean Divas for Christ; a nihilist octogenarian; a video-game-playing gang of outcasts; and a haiku-writing war vet.