Create a College-Going Culture, Watch Teens Thrive
How to Encourage Teens to Go to College
When teen programs have a college-going culture, the environment, attitudes and practices of that program point towards this one truth: all teens are capable of attending college.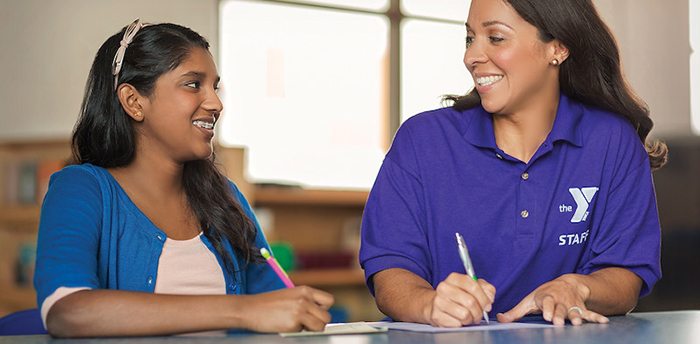 Every person's youth development journey begins at birth and continues into their early 20s. These journeys are unique for every young person, especially as they move from high school to early adulthood. This is why the teen years are a critically important time for youth to receive support from trained professionals and positive role models, to help them best understand their options for the future.
---
Follow these three simple steps from College Board to ensure your teen programs embrace a college-going culture.
Embrace your inner cheerleader. Rally staff to ensure their actions and attitudes reflect that ALL students can find a college or university that is the right fit and match, where they will thrive and graduate. Have conversations with students early and often about their educational goals.
 
Seeing is believing. Decorate teen centers or meeting spaces with college pennants and paraphernalia or wear apparel from your alma mater during Saturday sessions.
 
Strength in numbers. Partner with higher education institutions in your community to help educate the youth in your program. Invite staff from the admissions office, office of financial aid or multicultural initiatives offices to facilitate presentations or conversations with teens and their families. Consider inviting college students who look like youth in your programs — such as members of multicultural fraternities and sororities.