What "Resistance" Means to Me
What "Resistance" Means to Me
Resistance - this word can be provocative. It's one of those words that can immediately elicit an emotional response. For some, they will hear the word resistance and may immediately have an urge to push back (every action has an equal and opposite reaction, right?). For some, the word resistance may bring up emotions of anxiety, a fear of loss or change. For others still, the word resistance might even elicit feelings of anger. Others, however, may hear the word resistance and connect it to feelings of empowerment, of strength, of hope and liberation. And for some, resistance can feel like the bare minimum for existence.  
I would be remiss if I did not acknowledge that, once again, our headlines are saturated with a message of loss. It happened again. Another young man, in a Black body, loses his life at the hands of police. The imperative and urgency of all of our resistance is in finding our sense of humanity and being in support and care for people in all bodies. I would be even more remiss if I didn't name that the perpetrators were also Black. We are all entrapped in this system. We are all tied to its trauma, in one way or another, and it is a threat to the humanity of us all. 
I am a member of the Y's national African American Resource Network (AARN), an employee resource group that was organized to provide leadership development, networking and mentoring for YMCA staff who identify as Black. The AARN is one of six national employee resource groups at the Y, which collectively work to advance our diversity, inclusion and global initiatives by providing targeted support to underrepresented communities.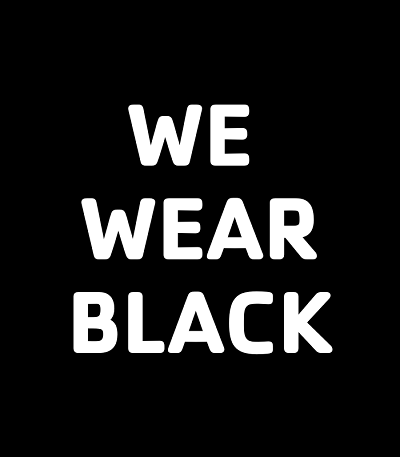 This year during Black History Month, the AARN is again hosting "We Wear Black," a national day where Y staff wear black in solidarity with Black, Indigenous and People of Color (BIPOC) communities and commemorate the renaissance, resistance, and rejoicing that makes the African American experience unique. We invite everyone to join us in wearing black on Feb. 24 and celebrating Black culture, history and leadership. 
As a theme for this year, my peers in the AARN and I have adopted the phrase: Stronger Together. So I encourage you to resist the notion that there is no work for you to do. Resist the idea that because progress is being pushed for it means there is any less for anyone else. To me, the idea of resistance is not about pushing against, but making space for, everyone. 
To me, the idea of resistance is not about pushing against, but making space for, everyone.
What "Resistance" Means to Me
No matter your experience or where you are on your journey to becoming an anti-racist; no matter what your initial feelings around the word "resistance" may be, I encourage you, this month, this year and beyond, to lean into the resistance. Resistance makes us stronger, and resistance can be beautiful.