My grandmother loved to sew – it was one of the ways she took care of everything and everyone around her. She had two sewing machines. One was vintage with the foot pedal, and the other was an electric model encased in a white top with two silver snaps on the side. I watched my grandmother day after day sew pieces of different colored and different shaped cloth together. There was nothing fancy about the stitch or the sewing pattern. I watched her put two separate pieces of cloth together and push them through the front of the machine to the back of the machine, while her foot moved up and down on the pedal. The needle would move up and down in concert with her right foot and the two separate pieces would come out on the back side of the sewing machine as one. I then watched her take a very sharp pair of scissors (that she never let me touch), cut a little piece of thread, lick her thumb, tie the thread together and start all over again.     
After this process on the Singer (I remember the gold letters embossed on the side of the machine), I saw a lot of different things happening to the cloth. I watched my grandmother push and pull, twist and turn, flip and flop the cloth. She would turn the cloth inside out and upside down. She would tug and pull and pull and tug but I never saw any pieces come apart. In my young mind, I knew these pieces were sewn together forever.  I remember that we didn't have much, but what we had was togetherness. We had a community. We had a village. And, very similar to that cloth, we were sewn together forever.  
We had a community. We had a village. And, very similar to that cloth, we were sewn together forever.  
I've been told that before she had the machines (and I believe even after), she would sew by hand – just a needle, thimble and thread. As I reflect, I see the sacrifice and power of love for her family and community as she endured long hours and countless needle sticks. She worked tirelessly to put those pieces of cloth together and so that they would last for eternity.  
What a beautiful memory to remember not to forget! Each year, I lose more and more of her face and presence. I'm left with the still photos of her (pre-smart phone camera days) by way of Polaroid pictures. Even some of them are fading too. But what I do have are some of the beautiful quilts she made for me and the sense of community for me, as a woman, to share with other women.  
This story is not unique. We all have a beautiful memory that we almost forgot. And just as those memories were created, we can and should create more. We should find a way to take the plainness and sometimes the ugliness of what life has cast our way and make something new. The pieces of cloth my grandmother used were scraps of cloth that had been discarded or too small to use for anything else. Those small pieces, when sewn together, were so much more. Let us together—as a community, as a village—find those discarded pieces, put them together and make something beautiful.  
During Women's History Month at the YMCA of Northwest North Carolina, we are making every effort to sew our communities back together.  Our plan is to highlight women who have made a significant contribution of their talents, time and treasure to help advance equity for ALL. These women have been interwoven into our mission and vision for our communities. They embody equity, intentionally stitching together pieces of cloth, ensuring that everyone has what they need to reach their full potential in spirit, mind and body. For March 2023, our Y's Diversity, Equity and Inclusion (DEI) committee plans to highlight the diverse, beautiful faces of women—Black and white, tall and short, working and retired, introverts and extroverts—who have made contributions to our schools, churches, communities and Ys.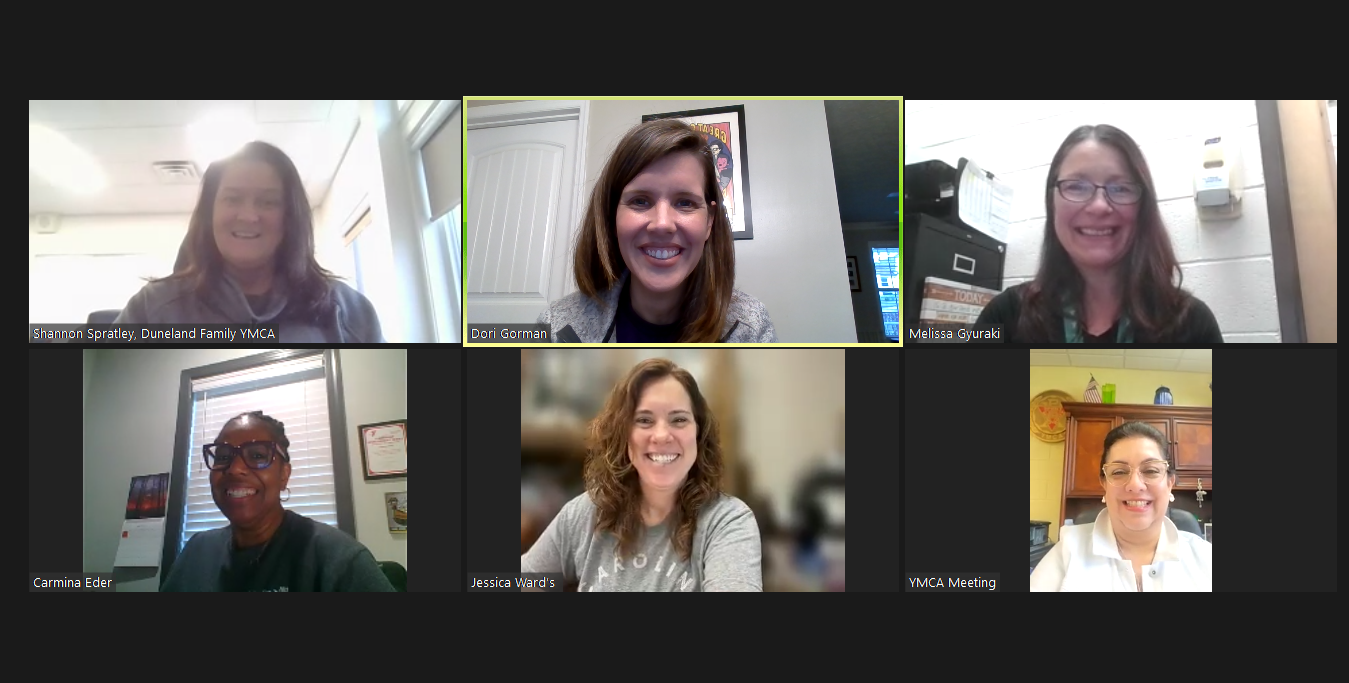 Their inspiration is why I am sewn into the fabric of YMCA of Northwest North Carolina as an employee. This is why I am sewn into the fabric of YMCA Camp Hanes as a member of a team. This is why I am sewn into the fabric of women by way of the Y's Women's Leadership Resource Network (WLRN) National Steering Committee. This is why I am sewn into the lives of women by way of our Women's Lean-in Circles, which create a network of support for female-identifying staff at the Y. A piece of cloth, stitched together with another different piece of cloth, to create a strong and united community.