Why Girls Who Love STEM Are Having the Best Summer Ever
Why Girls Who Love STEM Are Having the Best Summer Ever
Now that school is out for summer, young girls who love STEM (science, technology, engineering and math) have extra time to tinker, discover and explore.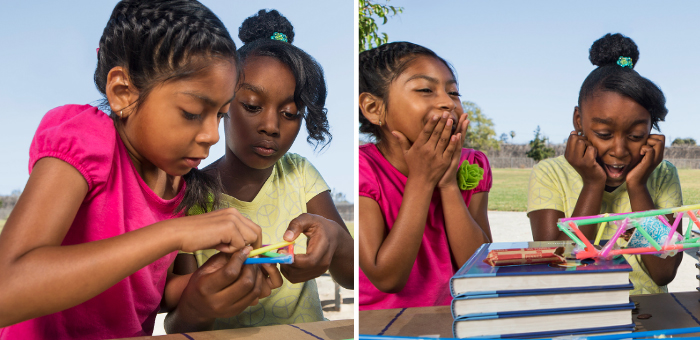 Nurturing young girls' interest in STEM is an important piece of closing the STEM opportunity gap. Data shows that girls' engagement with science and math drops off significantly at age 13 (from 66% to 32%), and plummets even lower in their freshman year of college (down to 4%). And, technology jobs are the fastest growing and among the highest paying in the country. When girls are discouraged from developing their STEM talents and interests, they may be held back from achieving their full potential.
To address this, many youth organizations are focused on delivering the best summer ever to young women who love STEM. Girls Who Code, a non-profit committed to closing the gender gap in science and technology, offers free summer immersion programs for teen girls to explore new skills before heading to college.
And at hundreds of YMCA summer camps across the country, staff are putting an intentional emphasis on integrating STEM to support all children's physical, cognitive and social-emotional development.
---
In particular, girls who love STEM are having the #BestSummerEver. Here are three reasons why:
1. They are learning how to problem-solve
STEM activities teach youth that there is more than one way to reach a positive outcome. Girls who love STEM get to test out theories, learn from the results, build self-esteem and develop a resilient mindset. Empowering girls with these critical skills helps them succeed now and in the future.
2. They are positioning themselves to earn higher salaries
Technology jobs are the fastest growing and highest paying in the U.S. Women who begin STEM careers with previous experience and education will have an advantage in the field that will pay off big!
3. They are seeing their own potential
Women—especially women of color—are under-represented in STEM careers both in real life and in the media. When young girls are encouraged to see themselves in these roles, they can feel empowered to go far in life.