Three Reasons to Add Certified Teachers to Your Summer Program
Adding Certified Teachers to Your Summer Program
Children across America look forward to hearing that final bell ring signaling the start of summer vacation. But as school lets out, a real threat to children's academic potential is lurking in every community. Including yours.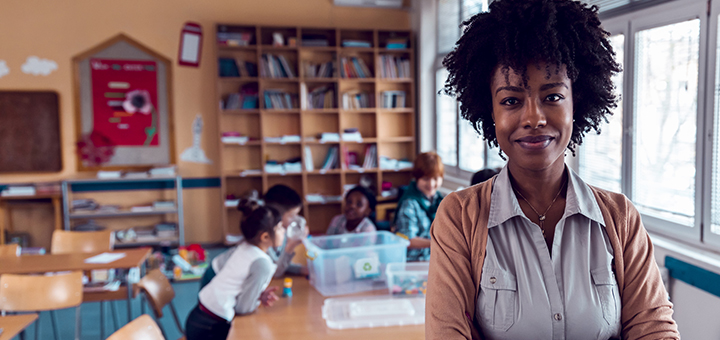 Summer recess is a critical time for millions of children across the country who experience "summer slide" — the tendency for students to lose academic achievement gains made during the school year. Summer slide especially impacts students from low-income households where access to books is often severely limited. This means that when schools take a long recess, many children are left struggling to access quality learning essential for their developing brains.
To address this critical social issue, summer program providers should find ways to engage certified teachers to support the academic and cognitive development of youth in their programs. Research found summer learning programs that positively impact youth share several characteristics, including the presence of paid, experienced and well-trained teachers to deliver academic lessons. Of the programs reviewed that produced favorable outcomes for reading and math, all had used experienced teachers who held at least a bachelor's degree.
---
Beyond adding the presence of trusted, experienced adults to a safe learning environment, three additional benefits of incorporating certified teachers into summer programs include:
1. Immediate Impact
Summer is short. Experienced teachers have knowledge, tools and instructional strategies that can be utilized immediately—with limited training—to have a positive impact on learning and to keep youth engaged.
2. Efficiency
Teachers have the expertise to quickly assess the academic and developmental needs of youth participating in a summer program, particularly if the teacher is already familiar with the students from the school year.
3. Connected Learning
Teachers are the link between summer learning and the school year. Their experience allows them to create educational experiences that seamlessly bring students into fall.
---
In addition, engaging teachers during the summer is a win-win because:
Teachers are able to work with kids in a more relaxed environment, without the stress of high-stakes testing and academic mandates. More time can be spent exploring STEM, history and the arts — areas that typically are less emphasized during the school year.
 
Schools potentially spend less time at the start of the school year re-teaching skills from the previous year that were lost during the summer.
 
Summer program providers build capacity and expertise to support positive youth development in the cognitive domain as well as social-emotionally and physically.
Ultimately, the goal of all summer learning programs should be an intentional focus on quality education while creating experiences that support academic growth. Only through successful partnerships between youth, parents, schools, teachers and community organizations can the "summer slide" be halted.