Three Interview Questions You Must Ask Camp Staff
The countdown to summer has kicked off for many Ys across the country and staff orientation is right around the corner.
For camp directors, the season of intense multi-tasking is upon us. Over a few short weeks, you must source talent, interview and hire a high volume of seasonal staff.
We're all looking for rock stars we can depend on to keep kids safe while giving youth and their families the #BestSummerEver.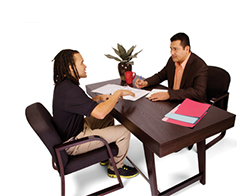 So, how do we ensure the new hires we welcome aboard are quality youth development professionals?
Ask these three critical questions in the interview phase to ensure your teams are set up for success from day one.
Question 1: Describe your typical approach to interacting with kids and teens. Give a specific example that illustrates that approach.
Question 2: If you were working with a group of youth, how would you promote mutual respect and acceptance of everyone?
Question 3: When working with a group of young people who have individual needs, temperaments and characteristics, how have you been able to create an opportunity for each of them to develop at their own rate?