Strategies to Address Social and Emotional Learning Barriers
Strategies to Address Social and Emotional Learning
Social and emotional learning (SEL) is critical in preparing children and teens to become healthy, productive adults. Unfortunately, youth of color and other marginalized youth face unique barriers to developing these important life skills that support building strong relationships, managing and expressing emotions and making good decisions.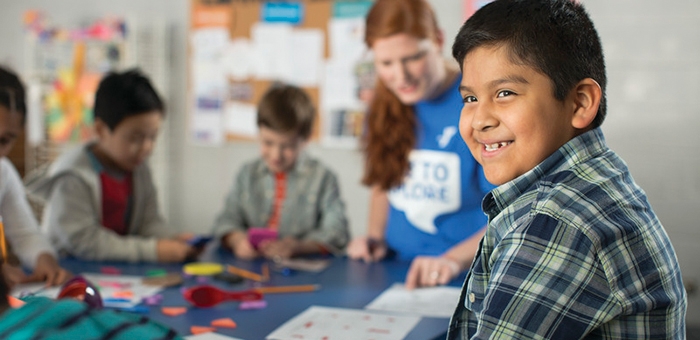 A recent report from the Robert Wood Johnson Foundation (RWJF) identifies five of these barriers: poverty, exclusionary discipline practices and policies in school, lack of trauma-informed practices, implicit bias and educator stress and burnout.
Why does this matter? As the academic school year begins, youth development professionals have a unique opportunity to create an environment that ensures all youth reach their full potential. Use the following strategies to help break down some of the barriers to social and emotional learning.
1. Take an implicit bias training.
Cultural differences between youth and the adults that serve them can lead to miscommunication and misunderstanding that contribute to exclusionary disciplinary practices, academic failure and youth disengagement. By understanding our own implicit biases, we can better serve all youth and reduce inequities.
2. Implement restorative justice principles and practices.
Unequal discipline practices unfairly affect youth of color and from marginalized groups. Instead of engaging in punitive discipline, learn more about restorative justice which emphasizes restitution, resolution and reconciliation.
3. Engage in mindfulness.
Educators who are "burned out" are often unable to model the SEL skills students need to succeed. Mindfulness practices, which encourage open, judgment-free awareness of present-moment experience, can help reduce educator burnout, increase social connectedness and reduce bias and racial prejudice.
4. Research social-emotional learning best practices.
Young people who experienced adversity face significant challenges to social, emotional and academic development, including mental health concerns, low academic engagement and poor health outcomes. They need additional support to overcome the consequences of exposure to traumatic events. Adults who serve youth can start by researching trauma-informed, social-emotional learning strategies to help youth overcome these barriers.
---
Learn More
For other strategies and to learn more, download the report, "Applying an Equity Lens to Social, Emotional, and Academic Development," here.