How Kind is Your YMCA Youth Camp?
For some kids and teens, summer camp serves as an important refuge, a sacred space where they can feel wholly supported and safe. Whether they are struggling with divorcing parents, a difficult home life, bullying by classmates or academic challenges, children can find comfort at camp through the smallest acts of kindness.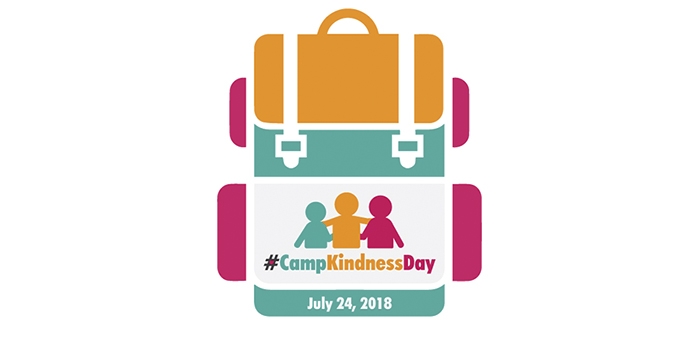 Camp Kindness Day—held this year on July 24—is a special day of fun-themed activities to celebrate the value and impact of kindness at camps across the U.S.
While most day and overnight camps practice kindness every day, July 24 is an opportunity to focus camp communities on simple, repeatable and high-impact ways to demonstrate compassion, generosity and care.
The American Camping Association (ACA) is working in cooperation with KindnessEvolution to take a stand for a positive shift in our nation so that more youth are inspired to grow into the next generation of kind, compassionate, socially-minded, community-oriented citizens.
Focusing on our youth and youth leaders, Camp Kindness Day will help showcase the commitment of the camp community to fostering core values across every aspect of our society.
---
Three ways your camp can participate:
Schedule Camp Kindness Day into your camp programming on July 24.
 
Help spread the word in a unified social media campaign by tagging #CampKindnessDay into your social media and other communications.
 
Share your plans so that ACA can support you through localized public relations efforts. Check out the Camp Kindness Day Backpack for more tools, social media graphics and program ideas.