How to Keep Kids Safe in Summer Programs
How to Keep Kids Safe in Summer Programs
One of the most important commitments we can make to children and teens is that we will keep them safe. This includes in summer youth programs where the focus should be on fun. By protecting youth from abuse, we ensure kids stay on a healthy developmental track and are empowered to reach their full potential.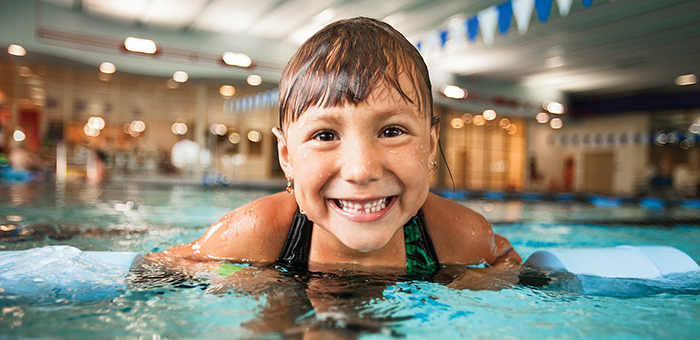 However, child sexual abuse is a serious and too-common crime in the United States today: One in four girls and one in six boys are sexually abused by age 18. These are heartbreaking statistics, but there is good news: child sexual abuse is preventable. If you run a camp or summer youth program, here are six tips to keep children safe in your care:
1. Screen staff hires based on access to youth:
Abusers require access to commit crimes so use your resources wisely. Ensure staff and volunteers with high access to youth are screened at a higher level than staff and volunteers who have low access to youth. For example, when considering your resources available for screening and selection, it is better to spend time interviewing camp counselors who have a higher probability of being in a high-risk situation with youth than a one-time swim meet volunteers who are supervised for the duration of their volunteer work.
2. Provide child abuse prevention training.
Ensure all staff and volunteers attend an orientation training that reviews policies and procedures related to youth safety and abuse prevention before having access to youth. Trainings should be specific to understanding risk and prevention in their unique setting. If the program is a day camp, ensure you address risks such as free time and transition times. If it's an overnight camp, address unique risks such as shower time and overnight activities.
3. Don't forget about your staff and volunteers under the age of 18.
Forty percent of children who are abused are abused by an older child. Define screening and training procedures for minors. You might not run a criminal background check on minors, but you should still conduct a level of screening including requiring an application, interview and reference checks. Also, ensure minors receive training in abuse prevention that is modified for their age. You might choose to send teenagers through your abuse prevention training with parental consent and develop a customized orientation for minors. Be sure to communicate expectations to minors regarding their roles in supervision.
4. Develop supervision plans for all activities and stick to them.
Ensure each program understands minimum expectations for the supervision of youth and managing high-risk activities. For example, define and follow ratios, bathroom procedures, activities involving changing of clothing, transportation, free time, etc.
5. Ensure youth and their parents know how to report concerns, including an anonymous reporting method.
Provide an anonymous reporting method for youth in your program to help minimize barriers to reporting. For example, you can provide a comment box somewhere in your program area that is accessible to youth.
Bonus tip: Make a list of resources available to parents so they can call for advice, information and help.
---
Looking for more tips and support?
Learn more about how your youth program can work with Praesidium, or email us to discuss your summer programs and how to best implement these tips!