How to Get Kids Back in the Game
How to Get Kids Back into Sports
Fewer kids are playing sports—and it's a big problem.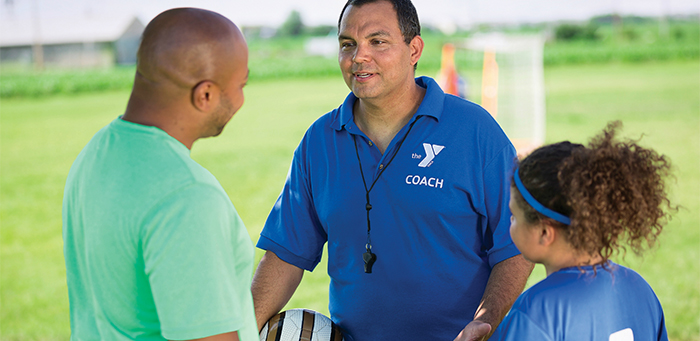 At thousands of YMCAs across the country, youth sports are among the most popular vehicles for supporting kids' healthy development. But coaches and sports directors report the participation numbers are declining nationwide with fewer children ages 6-12 showing up to play and a sharp drop off occurring around middle school.
The reasons why kids are quitting sports are now receiving national attention and support. At a recent youth summit focused on play, First Lady Michelle Obama declared that providing more opportunities to get kids back in the game "has to become a national priority."
What can summer camps and youth organizations do?
---
Start with a holistic approach to youth development.
Sports play isn't only about physical health. Keeping kids socially-emotionally, cognitively and physically engaged as they grow is critical to personal development.
 

Focus on youth-centered play.
Move away from adult-organized competitive sports models. Instead, ask kids what they want to do when it comes to physical activity. Use surveys or start conversations in your community and make sure to share this feedback with leadership and board members. Include young children on your program design teams before a league, sport, team or play activity is launched.
 

Let kids play!
Reduce over-structured experiences and re-introduce the concept of free play by scheduling free time in your gym, field or pool. Provide the necessary equipment and then step back and let the kids create their own games and rules.
 

Make play accessible.
Consider children in your community who cannot afford organized sports, have limited mobility or may lack athletic confidence. Create opportunities for all children to feel a sense of achievement, make new friends and feel that they belong.
---
Looking for more tips and support?
The YMCA is committed to working with The Aspen Institute's Project Play in an effort to reimagine youth sports in America and build a new model based on a holistic approach to youth development that is inclusive of all children. Learn more about Project Play's proposed solution and how your summer camp or youth organization can get involved.