How to Foster Community on Social Media
How to Foster Community on Social Media
You can craft the perfect social media post and see it fall flat to the sound of crickets (or receive the attention of only your most loyal co-workers and family members). Where are the likes? Where are the shares and comments?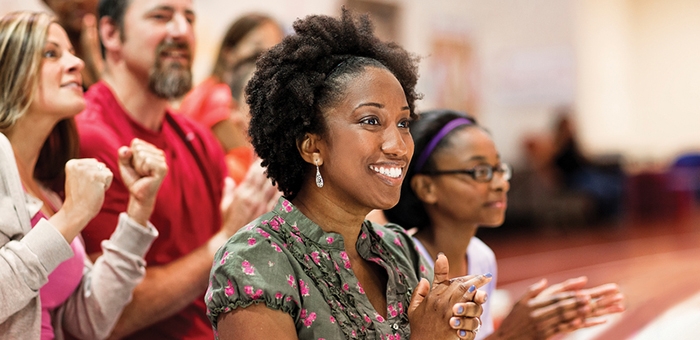 And with the countless social media tips online, you might be throwing your hands up wondering where to start on how to make your organization's social presence more engaging–especially after summer programming ends.
Here are seven ways to foster a sense of community on social media:
Know your audience and pay attention to trends. Each social media platform has an analytics section that will allow you to uncover the demographics of your followers. By knowing your audience, you can tailor your messages to their needs. At YMCA Camp Minikani, we found that our Instagram followers were mostly teens and young adults, while our Facebook followers were mostly women ages 35-44. By knowing this data, we were able to strategically frame our content. We use our Facebook posts to inform moms about packing and logistics, while Instagram is used to build excitement regarding activities and staff for campers.

These demographics can also shift as trends change. Over the past six months, the percentage of parent-aged followers on YMCA Camp Minikani's Instagram has grown by 10 percent—a sign that our tone and content might need to evolve. This also tells us that our college and teen campers might be utilizing other social mediums, such as Snapchat, which cites that 78 percent of its users are under 25 years old.
 
Build expectations. A regular posting schedule is the primary way to establish consistency. By looking at your page analytics, you will be able to indicate the times when your followers are most active. Generally, early morning and evenings garner the most traffic. Posting regularly during active periods will help your content reach the top of your audience's feeds and increase their chance of engagement.

Your content can also function differently during various times of the year. During your program, posts will likely inform and share the current happenings. After the experience is over, you may find it helpful to nostalgically reflect on the program in efforts to retain participants and keep the "community feeling" going.

Bonus tip: Send participants a "guide to staying connected" email that explains how they can stay informed on your program's day-to-day happenings, announcements and events. At YMCA Camp Minikani, we utilize Instagram to announce our counseling staff leading up to summer.
 
Be creative. While the term "creative" is pretty ambiguous, there is a method that can help you stay on the cutting edge of developing fresh and engaging content. At the Y, we tend to work very seasonally—with camps, school-age and other programs happening at set times of the year. While we never really have a "slow time," some weeks and months are less busy than others. Intentionally utilize this time to conduct a benchmark analysis—the process of investigating the practices of other organizations and comparing those with your own. This analysis will inspire you to generate new ideas for videos and campaigns by knowing what type of content is successful for you and others.
 
Articulate your mission. Normally, social media posts should highlight at least two or three intrinsic values that your organization offers. Photos and text both contribute to a value-laden post. Here are a few values to consider: building resilience, a sense of achievement, safety, attentive staff, belonging, healthy well-being, etc.
 
Lean into the culture. At YMCA Camp Minikani, each program has a set of customs, stories and values that keep families returning year after year. While your official title might not say "journalist," you can definitely fulfill this role on social media. Position yourself and your team as investigators of culture by interviewing members of your community. By asking people about their story and what brought them to your organization, you will uncover mission moments that tug at the heartstrings of your audience (don't forget the camera for these convos!).
 
Validate engagement. Some organizations have developed very effective methods of rewarding followers for engaging. Some examples include: holding photo contests, sharing and retweeting follower-created content and hosting public fundraising events on social media platforms with fun challenges for every milestone. When you validate the engagement of others, they become stronger ambassadors of your brand. Plus, this increases your presence on the newsfeeds of their own followers.
 
Track your progress. Think of social media plans as working documents that evolve over time. The best way to grow and improve your social strategies is by analyzing engagement data. Here are some key metrics to track: followers, reach and engagement.

Bonus tip: If you do not use a social media service that automatically pulls in engagement analytics, you can create an excel document and compile the data provided on the insights pages of Facebook, Instagram, Twitter and YouTube.