How to Create the Best Summer Ever for Immigrant Youth
How to Create the Best Summer Ever for Immigrant Youth
For children who are new to the United States, camp can be an unfamiliar concept. But with thoughtful planning, it can quickly become a welcoming environment that helps acclimate to life in their new home country.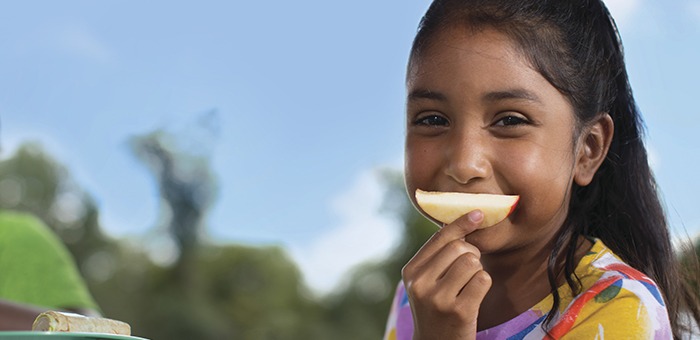 Communities across the U.S. are rapidly changing. One in four kids under the age of six is a child of immigrants1 and one in five school-age children (ages 5-17) speaks a foreign language at home2.
As our neighborhoods become more diverse, day and overnight camps have a great opportunity to create safe, welcoming spaces for all children, including immigrant youth. (See how immigrant demographics are shifting in your county.)
Many youth may experience anxiety when attending camp for the first time, but it's important to understand that immigrant youth may also be affected by isolation, language challenges, separation anxiety and culture shock. Many immigrant youth shoulder adult responsibilities for their households. Camp can be a great outlet for experiencing the joy of simply being a kid.
Keep these five ideas in mind to help all youth reach their full potential this summer:
---
To advance the Y's mission to serve all, it is so important to reach out, build understanding and trust, and tailor programs and policies to meet the needs of all kids in the communities Ys serve. Get more quick tips for welcoming campers.