Five Ways a Meal Program Could Heal Your Community
Five Ways a Meal Program Could Heal Your Community
Every summer, millions of children lose their access to the school breakfasts and lunches they rely on for nutrition. This hunger gap can make summer anything but a vacation for low-income households struggling with food insecurity. The lack of nutrition and summer enrichment programs can result in negative health impacts and development outcomes for children, including weight gain and a "summer slide" in learning.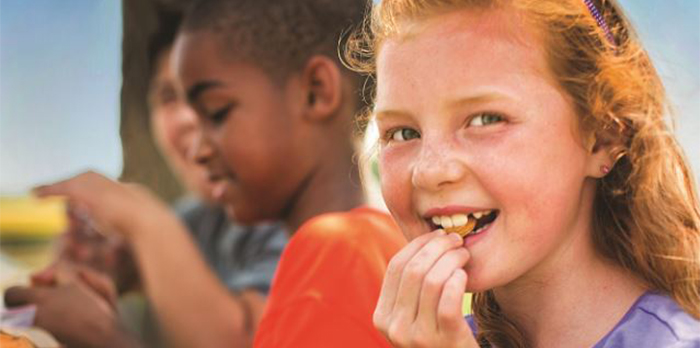 Children who are undernourished in summer are likely to return to school in the fall further behind their peers. But the federal summer meal programs can help to address this urgent issue and begin to heal a community.
---
If your community service organization serves children, here are five ways you can support their healthy development:
1. Provide free meals for children.
Too many children do not have access to healthy meals during the summer. According to the Food Research & Action Center's (FRAC) June 2016 Hunger Doesn't Take a Vacation: Summer Nutrition Status Report, only one in six children who rely on free and reduced-price meals during the school year have access during the summer. To find out about summer meals in your community and the federal funding available to start your own program, contact your state summer food agency
2. Combat the hunger gap and learning loss by combining nutrition with enrichment.
Children need access to enrichment and learning activities during the summer months so they can return to school prepared and ready to learn. Children also need nutritious meals for healthy growth. Pairing enrichment activities with meals provides children the physical and mental energy they need to be active, engaged and ready to learn. Meals also help to draw more children into the program and to keep attendance high.
3. Offer opportunities to incorporate nutrition education.
When you incorporate lessons about the meals that you serve, children learn about nutrition, health and wellness. These lessons lead to a better understanding of the importance behind eating nutritious foods. The practice of eating healthy meals, while learning about them, can lead to life-long healthy habits.
4. Help working parents who struggle to provide meals to their children during the summer months.
When school lets out for the summer, some working parents incur higher food costs and the increased expense of child care. Serving free meals and providing enrichment activities can support parents so they can afford food and child care during the summer.
5. Bring children together in a safe and friendly environment.
Most parents must continue to work throughout the summer and do not have flexible work schedules that allow them to stay at home with their children. Summer meal programs provide a safe place where children can go while their parents are working. They can eat healthy meals, play with other children and participate in activities in an adult-supervised environment.
---
Looking for more tips and support?
To find the closest YMCA offering free summer meals for kids, contact your nearest Y.