Drink Up: How Hydration Impacts Campers
Drink Up: How Hydration Impacts Campers
One of the key ingredients to enjoying a safe and fun summer is water, according to health experts and educators. Staying hydrated, especially when active outdoors, is important for both adults and children.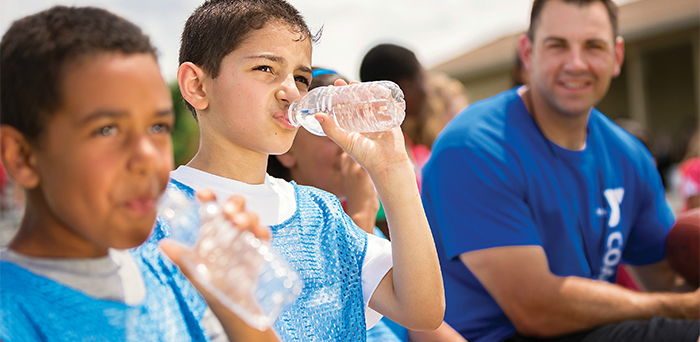 Camp staff can encourage healthy hydration habits by modeling, incorporating and prioritizing water throughout the day.
Here are a few tips:
---
Remind youth and staff of the Rethink Your Drink challenge and announce weekly winners.
Start a "Cheers!" tradition by raising water bottles to start and end the day.
Sing a water-based repeat-after-me song.
Make Water Fun!
---
Carry a reusable water bottle and make sure to take refreshing "ahhhs" after big sips. When campers see you enjoying water, they are likely to follow your lead.
Set up infused water stations for staff and post this flyer on the importance of hydration.
Rinse off from activities with water games like Liquid Limbo or any of these water-themed camp games.
---
LOOKING FOR MORE TIPS AND SUPPORT?
Learn more about the need for regular water breaks.