Download This Summer Reading List for Teens
Download This Summer Reading List for Teens
Children and teens who read over the summer return to school better prepared to succeed. Literacy skills are life skills that help youth expand their vocabulary, imaginations, capacity for empathy and ability to overcome challenges. Yet many teens face competing priorities when school is out of session: summer jobs, new relationships and screen time can all seem more appealing than a good book. So we turned to the experts (Barnes & Noble and a Chicago librarian) for help sourcing the most popular young adult reads of Summer 2018.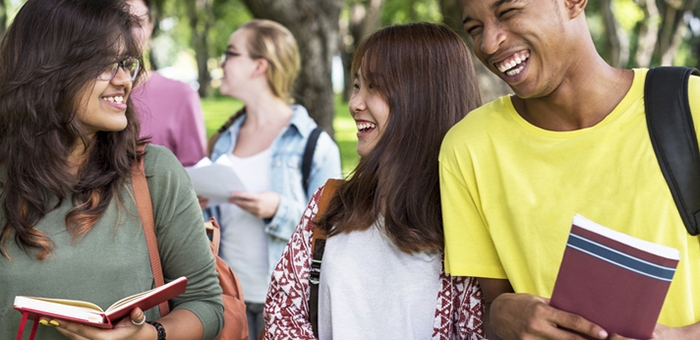 Share these great reads with the teens (8th grade and up) in your life:
---
American Panda (by Gloria Chao) Chao's hilarious debut novel explores the culture clash between immigrant parents and their American kids.
 
American Street (by Ibi Zoboi) Author Ibi Zoboi draws on her own experience as a young Haitian immigrant, infusing this lyrical exploration of America with magical realism and Vodou culture.
 
Between the Lines (by Nikki Grimes) In this companion novel to Grimes' award-winning Bronx Masquerade, the students in Mr. Ward's journalism class navigate family issues, relationship drama and decisions about the future. Written in verse, it follows Darrien as he pursues his dream of becoming a New York Times reporter.
 
Children of Blood and Bone (by Tomi Adeyemi) Inspired by West African mythology, debut novelist Adeyemi creates an intricate fantasy world where a tyrant king has killed off the Maji, including Zelie's mother. Now Zelie must enlist the help of a defiant princess to regain power over Orisha, her beloved homeland.
 
Invictus (by Ryan Graudin) Farway Gaius McCarthy is the son of a time traveler from the year 2354 and a gladiator living in ancient Rome. All he's ever wanted was to explore history for himself, but after failing his entrance exam into the government program, Far will have to settle for a position captaining a time-traveling crew to steal valuables from the past.
 
Mariam Sharba Hits the Road (by Sheba Karim) This wry, remarkable road-trip story is about questioning where you come from—and choosing the family that chooses you back.
 
The Darkest Minds (by Alexandra Bracken) When Ruby woke up on her tenth birthday, something about her had changed. Something that got her sent to Thurmond, a brutal government "rehabilitation camp." When the truth about Ruby's abilities comes out, Ruby barely escapes Thurmond with her life and begins her life on the run.
 
The Hate U Give (by Angie Thomas) Sixteen-year-old Starr Carter navigates between the poverty-stricken neighborhood she has grown up in and the upper-crust suburban prep school she attends.
 
The Hazel Wood (by Melissa Albert) Seventeen-year-old Alice and her mother have spent most of Alice's life on the road, always a step ahead of the uncanny bad luck biting at their heels. But when Alice's grandmother dies alone on her estate – the Hazel Wood – Alice learns how bad her luck can really get.
 
Turtles All the Way Down (by John Green) Sixteen-year-old Aza never intended to pursue the mystery of fugitive billionaire Russell Pickett, but there's a 100-thousand-dollar reward at stake and her fearless best friend, Daisy, is eager to investigate.
Need suggestions for readers in grades 6-8? Check out this list from the Association for Library Service to Children.
BONUS TIP: Compile these books on an online "wish list" to share with potential donors.