Designing an Email Plan to Improve Retention
Designing an Email Plan to Improve Retention
When families join the Y, they begin a unique journey with us — of youth development, healthy living and social responsibility. Along the way we provide them with the "road", our programmatic infrastructure that we work so hard to design, through providing kind and attentive staff, great facilities and versatile options. These physical, in-person resources are pivotal to members' journeys and can make or break their choice to stay engaged with the Y.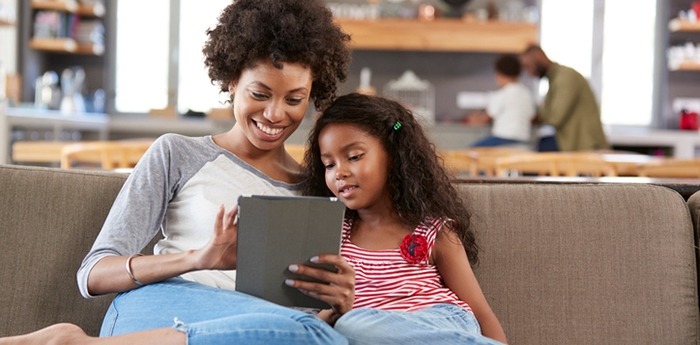 Members or program participants could meet their goals by walking along the "road." However, leaders also have the ability to use email outreach as a vehicle for strengthening connections and meeting shared goals. Sometimes our vehicle will be a 50-passenger bus; other times, a two-seater. Whichever form it takes, one truth remains — families need to feel comfortable, welcomed and valued while along for the ride.
Here are three tips for creating an email outreach plan that retains members and program participants:
The Lead Up
Paperwork and payment emails are important logistical emails to consider when communicating with program participants and members. It is also a nice touch to send emails that share the culture of your program or Y. Culturally rich emails invite members and participants into the community and help them set expectations. Two primary groups to consider are first-time and returning families. A welcome email for a first-time family will look very different than a welcome email for a returning family.

When communicating with first-time families, inform them of the intrinsic benefits they will experience. For residential or day camps, include lyrics or recordings of camp cheers with a message about the camaraderie of the program. For group exercise participants or new members, send a welcome email written by an instructor or personal trainer inviting the recipient to reach out directly with any questions.

For returning families, effective welcome emails reinforce a sense of community through common terminology and mutual understanding. Express gratitude and excitement for their return while providing a nostalgic reflection on their previous experience. If you keep a photo archive, share a photo from their previous experience. The email should also mention the upcoming intrinsic outcomes — gaining independence, making lifelong friendships or continuing to meet personal goals.
 
During the Experience
Often overlooked, email communication is vital to retaining families. Here are two suggestions for keeping in touch during the experience:

Send an email on the first day of the program that recaps the camp experience. Recap emails provide a general overview of how the day went and can ease parent concerns. Day or residential camps could send cabin or group emails that mention each camper's name with a group photo attached.
If sending a targeted email is difficult, send a general email that shares the efficacy you have witnessed in the program. This is a chance to share observations, which could include participants meeting personal goals or seeing children positively interact with those who are different. Storytelling is key if you keep your touch-base email general.

The Follow Up
The most common follow-up email is a survey. While surveys are incredibly useful and important, you may also consider keeping members and program participants engaged through newsletters or other feature-type emails immediately following their experience.

At YMCA Camp Minikani, we have found that sending a bi-annual newsletter (mixed with logistical emails) regarding retention-driven events has engaged families without flooding their inboxes. We treat the newsletter like the features section of the newspaper. When we allow natural curiosity to be our guide, we uncover personal and touching stories from the lives of members and program participants that are worth sharing among our community. Storytelling content—even imbedded in solicitation emails—can be the best tool for strengthening your community and retaining members and program participants.

Bonus pro tip: Brainstorming your email outreach plan does not have to happen in a vacuum. If you are interested in sharing ideas or receiving example emails, reach out to other organizations for advice or join Facebook groups on the topic, such as "Summer Camp Marketing Tips."
---
LOOKING FOR MORE TIPS AND SUPPORT?
Rachael Shaff is the Business & Marketing Specialist at YMCA Camp Minikani of YMCA of Metropolitan Milwaukee. Rachel has designed engagement plans for YMCA Camp Minikani for two years. From 2016-17, Shaff's outreach plan increased retention from 60 to 64 percent.