Camp Surveys: How to Keep Families Engaged
Camp Surveys: How to Keep Families Engaged
Working with young adult leaders, we know that good feedback and communication are essential to their growth. Why then are we so terrified of asking our program participants to let us know how we're doing?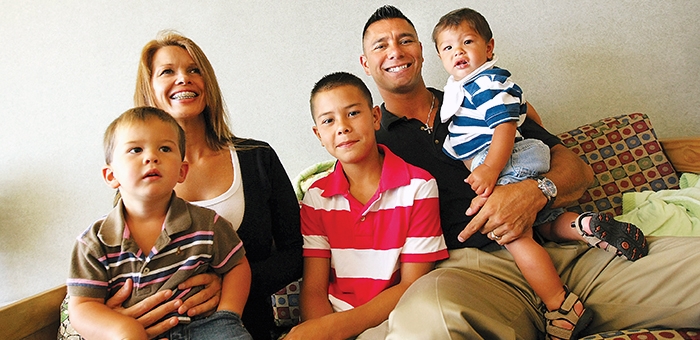 Yes, I said "terrified."
Understanding how program participants feel about your camp or youth programs is essential to running a program effectively. And when you work with kids for a living, you need to be prepared to receive and evaluate feedback.
But Why?!
Collecting feedback on your program allows you to properly address issues you weren't aware of. Research on customer retention explains that if angry customers are ignored, they will continue to speak ill of a product or service for years to come.
But here's the flip side: an upset customer who is listened to (and apologized to, if appropriate) often becomes an organization's strongest advocate. Even if they never use your program again, they will likely keep speaking positively about your services in the future.
OK. Let's DO This!
Quality communication about feedback opportunities and incentives are key ingredients to surveying success. Let's start with communication.
As in all marketing or conversations with parents, it's important to be patient and persistent. Many reading this are parents as well as youth development professionals—you know that our super busy lives can be a distraction!
You will do camp families a favor by repeating messages over multiple emails and in a mix of formats. When it comes to getting the word out about surveys, it's good to be upfront: "Tell them what you are going to tell them; tell them; tell them what you have told them."
Or, in this case, tell them that something will come their way (a survey); tell them that it is available; then tell them AGAIN that it's ready for them. I also recommend finding creative ways to reward people who complete your surveys. Try offering several small rewards, like inexpensive swag, or just one big reward, like a free week of camp, swim lessons, etc.
---
When & What Should You Ask?
First day or week of camp
Send parents a link to a quick, 3-minute online survey. Here are some sample questions:
Did we make you feel comfortable sending your child to camp? If yes, how?
 
On a scale from 1 to 10, how likely are you to recommend YMCA Camp __ to other families looking for summer activities for their children? (Note: This question is commonly known as the "Net Promoter Score." It is believed that everyone who answers eight or higher could be considered a "net promoter," or the folks who will contribute positively to word-of-mouth promotions about your camp.)
 
Please explain your answer to the previous question.
 
How and how often would you like to hear from camp?
Remember–provide incentives to entice first-year families to complete the survey to help with new attendee retention. Here are some examples of incentives:
One winner will pay the same camp price for the next five years for one child
 
$100 gift certificate for a night out while your child is away
---
Immediately after a camp session
It's important to follow up with families right after their camp session ends while the experience is still fresh in their minds. Here are some sample questions to get you started:
What made you decide to send your child to our camp?
 
What's one thing we could do to create a better experience for you?
 
What are your biggest challenges when interacting with your children about their camp experience? If you could ask me anything about the lessons I've learned about working with kids in my years as a camp director, what would you ask?
 
What sources of information help you be a better parent?
 
Did one or more of your camper's parents attend an overnight summer camp or day camp?
 
What social media networks do you use to keep in touch with your friends?
 
What words would you use to search online for a camp like ours?
 
Do you refer our camp to other families? Why, or why not?
 
What's one thing we do better than other summer activities your child has been involved in?
 
What transformations have you seen in your child because of camp? (Note: Make sure this question is last. It's important that parents leave this process with a happy and powerful thought about what camp means to their family.)
Bonus tip: Before you send home this "end of session" survey, send parents a list of questions to ask their child about specific things that happened during camp. This will help them engage with their child to learn about their camp experience.
---
LOOKING FOR MORE TIPS AND SUPPORT?
Travis Allison is a 25+ year summer camp professional with extensive expertise in the areas of marketing strategy, long-term planning and online communications services. He is the co-founder of the 'OMG!' Assessment System, a free assessment tool that camps can use this summer.