Three Ways Youth Sports Coaches Are Inspiring Healthy Choices
3 Ways Youth Sports Coaches Inspire Healthy Choices
As summer quickly approaches, youth sports staff are in the process of transitioning from spring sports to summer sports leagues and camps. During these final weeks of preparation, we often overlook the opportunity to introduce new concepts into our current sports programs.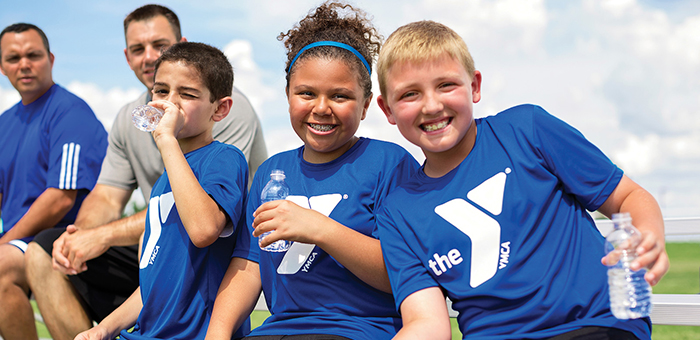 Yet, we know that kids thrive when their physical, cognitive and social-emotional development is nurtured. By creating more healthy choices, the Y's Healthy Eating Physical Activity (HEPA) standards lay the foundation for a positive youth development journey.
---
That's why we're sharing three easy ways to introduce HEPA into your sports programs.
1. Drink Right. Make water accessible and available to children at all times, including at the table during snacks and meals. This allows youth to choose water instead of sugar-sweetened beverages.
2. Move More. Our HEPA Standards call for providing moderate to vigorous physical activity for 60 minutes a day (or 30 minutes in a half-day program). Providing these opportunities allows youth to boost movement and get the physical activity they need to stay healthy.
3. Snack Smart. Providing fruit and vegetables as snacks is a HEPA staple. And snacking smart helps youth stay fueled during and after physical activity.