How to Support Teens on College Decision Day
How to Support Teens on College Decision Day
May 1 is National College Decision Day, marking the deadline for college-bound high school seniors to choose the school they will attend. It is an exciting and potentially stress-inducing time for teens about to embark on a new phase of young adulthood. Imagine what the high school seniors in your life must be feeling as they commit to one of the biggest decisions of their lives! Parents and youth development professionals are in a unique position to support teens through the college decision process, offering guidance or encouragement that may not be available at their school.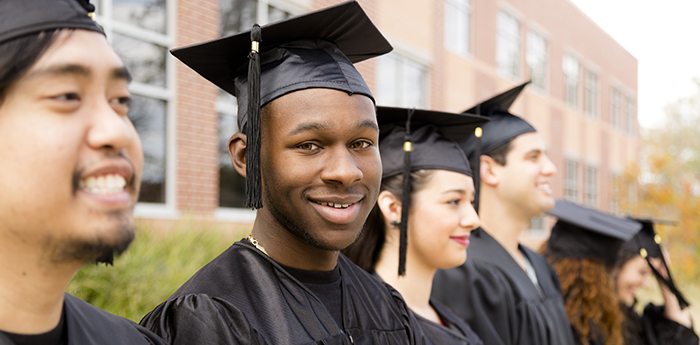 Asking these questions will help the teens set themselves up for success and reach their full potential in life.
1. Which school is the best match?
Students should choose a school that is a good "match" for their academic qualifications. To do this, look at the selectivity level of the school and compare its average incoming freshmen's GPAs and test scores. While this shouldn't be the only determining factor, ensuring a good academic match greatly increases a student's chance of graduation. For example, a high school senior with a 2.7 GPA is more likely to struggle on a campus where the incoming freshmen hold 3.8 GPAs. In this case, a school with an average of 3.0 GPA may be a better match.
2. Does the school feel like a good fit?
Equally important to academics is a student's sense of belonging on campus. A college is a good fit for a student when their social and emotional needs are being met. Factors to consider include cost, the type of institution (public or private, community college or four-year institution), diversity of student body, diversity of professors, majors offered, location, campus size, distance from home and availability of on-campus housing. Some factors may not offer any assurances, yet thinking through them may help students rule out a school and narrow down the choices.
3. What is the graduation rate?
Research the schools' graduation rates to determine a student's chance of success at each institution. The National Center for Education Statistics has a great tool to help find this information, including breaking down graduation rates by race. Teens should avoid colleges with low graduation rates.
4. How do you want to celebrate?
The final weeks of high school can be a whirlwind of excitement and stress. From final exams to college decisions to comparing financial aid packages, teens may be feeling overwhelmed. When May 1 rolls around, consider celebrating the high school seniors in your life to acknowledge their efforts. The youth development journey begins at birth and continues into the early 20s. Graduating high school is a significant milestone, but it is not the end. Teens will need continued support as they move on to new challenges.
Reference: Roderick, M., Nagaoka, J., Coca, V., and Moeller, E. (2008). From high school to the future: Potholes on the road to college. Chicago, IL: the University of Chicago Consortium on School Research.