Summer Beats: Five Tips to Prep Teens for Summer Jobs
Summer Beats: Five Tips to Prep Teens for Summer Jobs
Are teens in your life starting a new job or internship this summer? These songs titles are the inspiration for five tips that will prep them for success (while having a little fun, too!).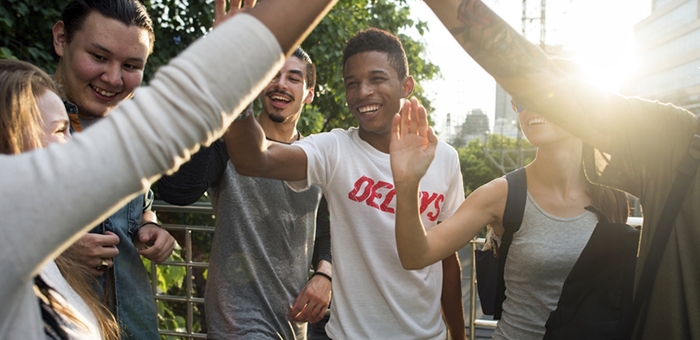 HUMBLE: Summer jobs are opportunities not afforded to every teen. Some youth have summer school and other obligations that prevent them from working. If a teen in your life is fortunate enough to land a summer gig, they may need a reminder to stay humble, appreciative and open to learning. A summer job or internship is an amazing opportunity to get a jump start in life, but only if it's approached with the right mindset.
 
Broken Clocks: When it comes to being successful in life, time management is EVERYTHING. Having a start time or an hourly wage will quickly train teens that time is money. Because the idea of punching a clock or having adult responsibilities may be new concepts for teens, it's critical to explain (and repeat!) the importance of punctuality. From applying for jobs in a timely manner, to submitting paperwork within the deadline, to showing up early and prepared, adults set the tone for this helpful life skill.
 
Walk It Talk It: First impressions are so important. In fact, great first impressions can lead to a big first break (including extended full-time employment!). Remind teens to bring their "A game" when it comes to professionalism: adhere to dress codes, engage in workplace-appropriate banter, have a strong work ethic and keep a positive attitude to earn an edge for success.
 
God's Plan: As teens get opportunities for career exposure, encourage them to focus on their long-term career goals. Making money is a huge step toward independence, but a parallel focus on developing soft and transferable skills will lead to greater outcomes in the future.
 
Stay Woke (Redbone): Self-care is critical. Teens should understand that getting lots of rest, eating a healthy lunch and practicing good hygiene will help them stay focused at work. Plus, establishing healthy routines early on will help them thrive throughout their adult life.