Three Simple Steps to Youth Leadership
Three Simple Steps to Youth Leadership
Having youth plan and lead activities may seem like a scary move. However, when youth practice planning and leading, they gain confidence and develop critical 21st-century skills like decision-making, negotiation, collaboration and empathy.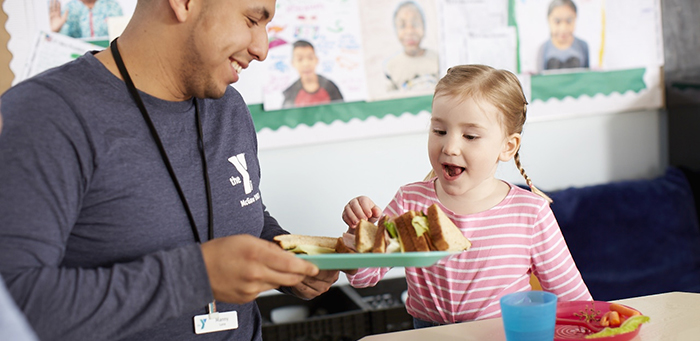 Many afterschool program staff have realized that kids who are given the opportunity to take charge often feel more engaged and tend to have fewer behavioral problems.
Below are three simple steps towards youth leadership progression. Ensure that staff are still involved in each step of this progression and are aware their role is shifting from leading to supporting and guiding.
Step 1: Start shifting the culture of your program by simply letting youth choose between three different snacks within the Healthy Eating and Physical Activity guidelines.
Step 2: After staff and youth get comfortable with step one, ask for a small group of youth to help plan the snack menu for the following month. Also, have this group survey their peers to gather ideas and get to know everyone's favorite snacks.
Step 3: As a final step, involve all youth to help with planning, preparing and serving snacks. This could include age-appropriate responsibilities such as wiping off the tables for younger kids and preparing the space by setting plates or napkins for a slightly older group. Another group can lead conversations at each snack table with engaging questions.
By intentionally making the entire snack time engaging, it shifts the experience from quickly eating a snack to a slower, more engaged process where youth are feeling empowered and learning new skills.