One Easy Way to Engage Families After School
How to Engage Families After School
When parents and families actively participate in their child's afterschool program, they become allies in his or her development. Of course, this can be a challenge due to busy schedules.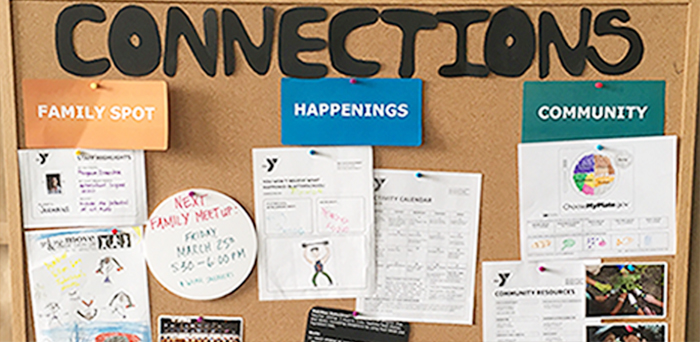 One simple way to keep families informed and engaged during drop-off or pick-up is by creating a Family Board. The board also helps youth gain a sense of achievement by displaying their artwork, pictures or homework.
---
Read on for tips on how to create an engaging Family Board.
Think about conversation-starter content. Display content that prompts questions or comments from families or that staff can easily highlight. Post content that informs families about your program philosophy, upcoming events or activities, volunteer opportunities, and community resources, just to name a few.
 
Get creative! This is the fun part. Use a standard presentation trifold board or simply an existing bulletin board. Find a way to draw attention to the board such as using large letters or bright colors. The most engaging boards include pictures and frequently changing content.
 
Schedule updates. Templates that focus on staff highlights, participant shout outs, and community resources help support efforts to keep content fresh. Identifying staff and children who will update the board at least two or three times a week adds accountability and keeps families engaged.