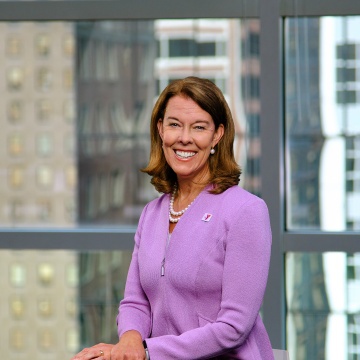 YMCA of the USA Names Suzanne McCormick as Next President and CEO
Organizational News
Suzanne McCormick has been named president and chief executive officer of YMCA of the USA (Y-USA). McCormick will be the first woman to lead the Y in the United States.
"Advancing COVID-19 Vaccine Equity"
Advancing Equity for All
YMCAs have been bridging the gaps in vaccine education and access by focusing intentionally on equitable distribution of information and opportunities to better understand the risks of and benefits to vaccination.
Learn more in our new blog series, "Advancing Equity for All."
Each year, we strive to transform lives and strengthen communities worldwide.
11 million

community members served annually

Across the U.S., our Ys reach millions of people in 10,000 communities.

4 million

pounds of groceries

We provide millions of pounds of groceries to families each month.

10,000

camp programs nationwide

Our day and overnight camps empowered kids by building lifelong skills, confidence and friendships.

Ys reach millions of people across 50 states, plus the District of Columbia and Puerto Rico.
We are committed to strengthening communities. Learn more about our mission, vision and the core values that guide us each and every day.
When you support the Y – the leading nonprofit committed to strengthening communities – you give young people a chance at a better future, foster healthy lifestyles and help build vibrant communities right where you live.
Strengthening Community
Y STORIES
Work at the Y
YMCA CAREERS
Find your purpose and fuel your passion with a career at the Y.